The Alesio™ 3D Collection is the latest addition to our exciting line of unique product offerings. These large format tiles are made of natural marble and limestone. The tiles are precision cut with lasers and rectified to fit together in a seamless pattern.  If you're ready to make a bold statement, Alesio 3D tiles are ready to deliver.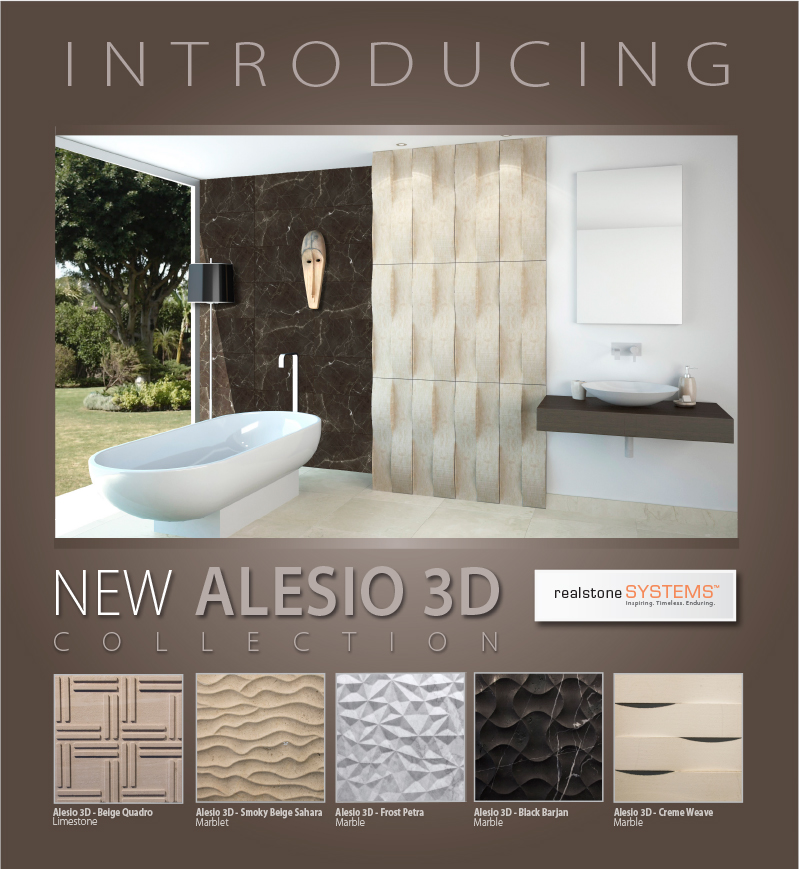 New! Realstone Pewter Honed
The latest addition to our Collection line, this much sought after shade of
blue-grey Limestone received rave reviews from designers, architects and our
customers during the prototype phase. Pewter panels and corners are now in
stock in our Michigan and California warehouses.