Realstone Arctic White Shadowstone
" The Frank Jeweler's façade and interior show room transformation was one of both technical and aesthetic complexity. The storefront of this world class jewelry store had been languishing in the 1970's under a typical overlay of composite cement panels concealing dilapidated brick masonry.  After stabilizing the structure we sought out a veneer product that embodied the glitz and glamour of products sold within, but that also fit into the texture and scale of the neighboring downtown architecture.  The pure white color and the quartzite shimmer of the Realstone Arctic White Shadowstone fit the bill perfectly. We love how the project turned out and so did the community, awarding Frank Jewelers 'Best Storefront'.
                                                                 – ANDREA L. SCHULTZ WINTER, LEED  AP "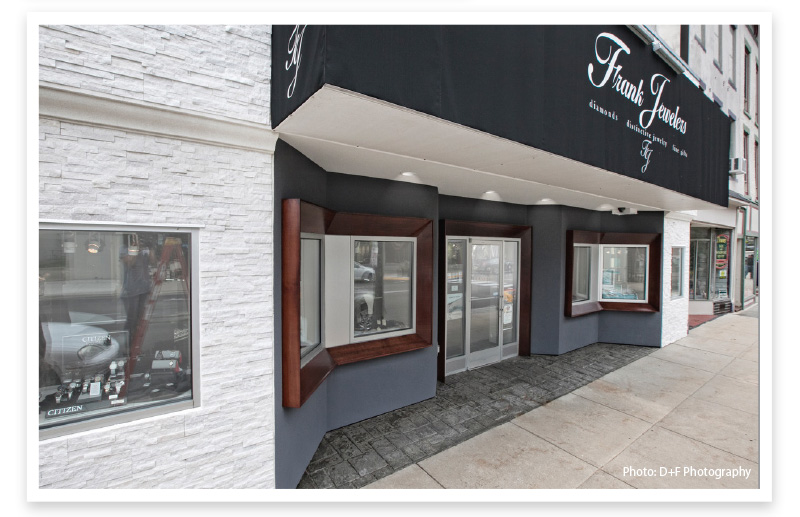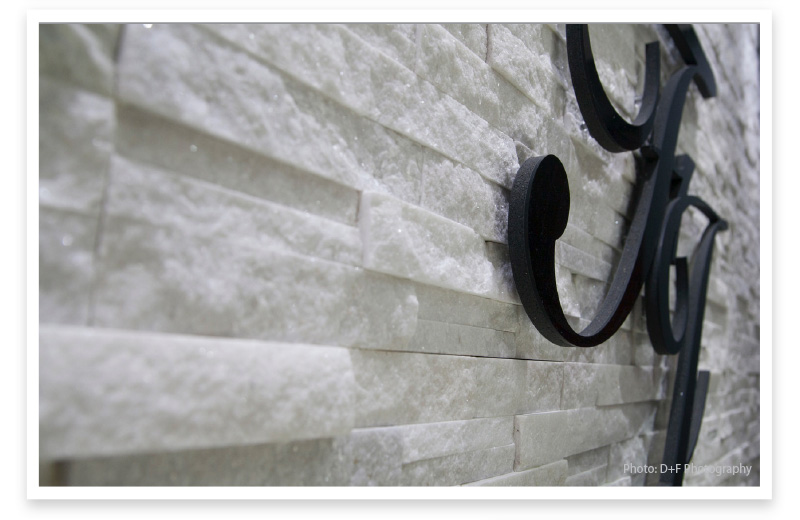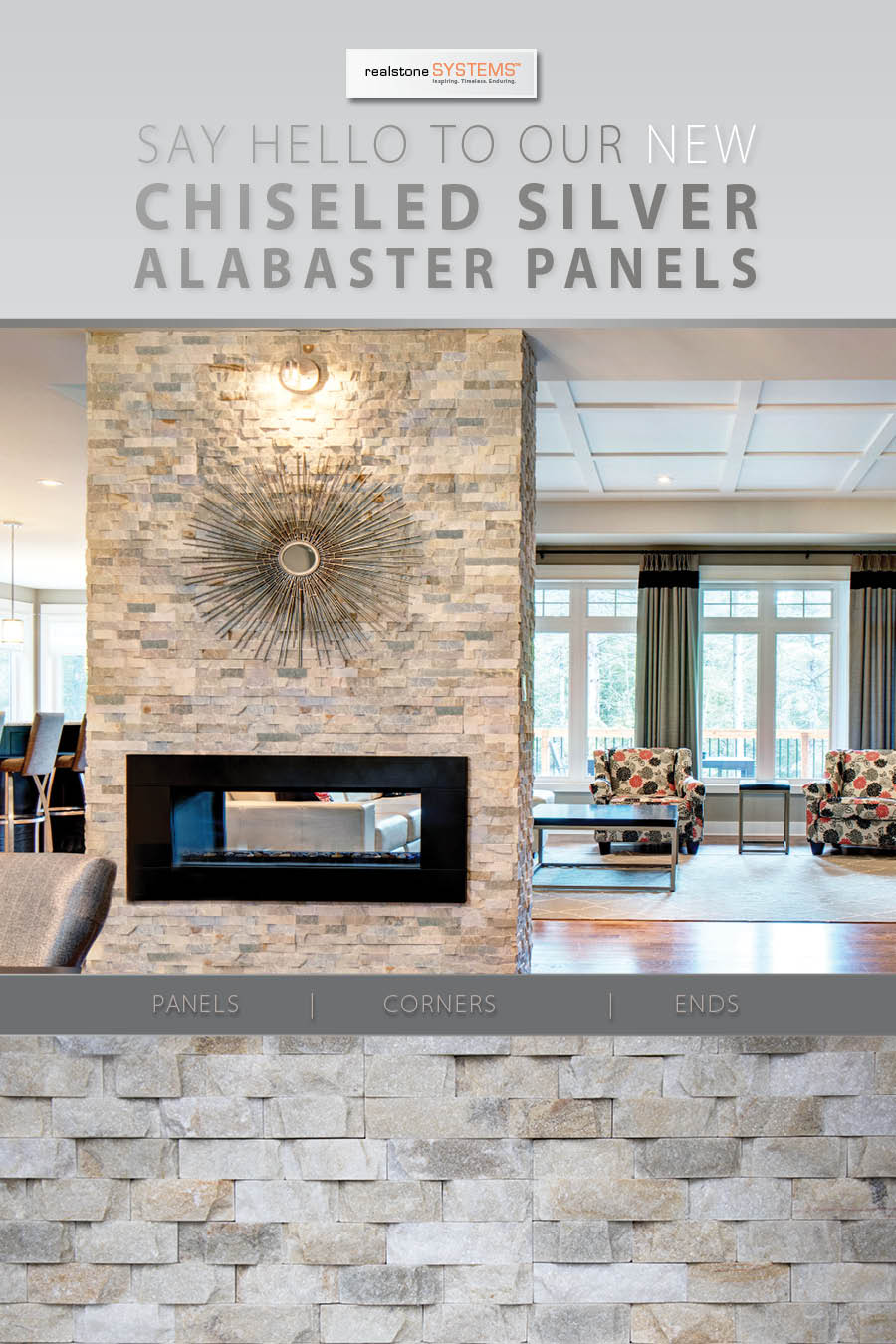 This beautiful new panel has warm gold and cool silver tones on a background of pale cream. The overall neutral tone and beautiful chiseled texture are easy to fit into any design, while the subtle sparkle adds dimension and glamour.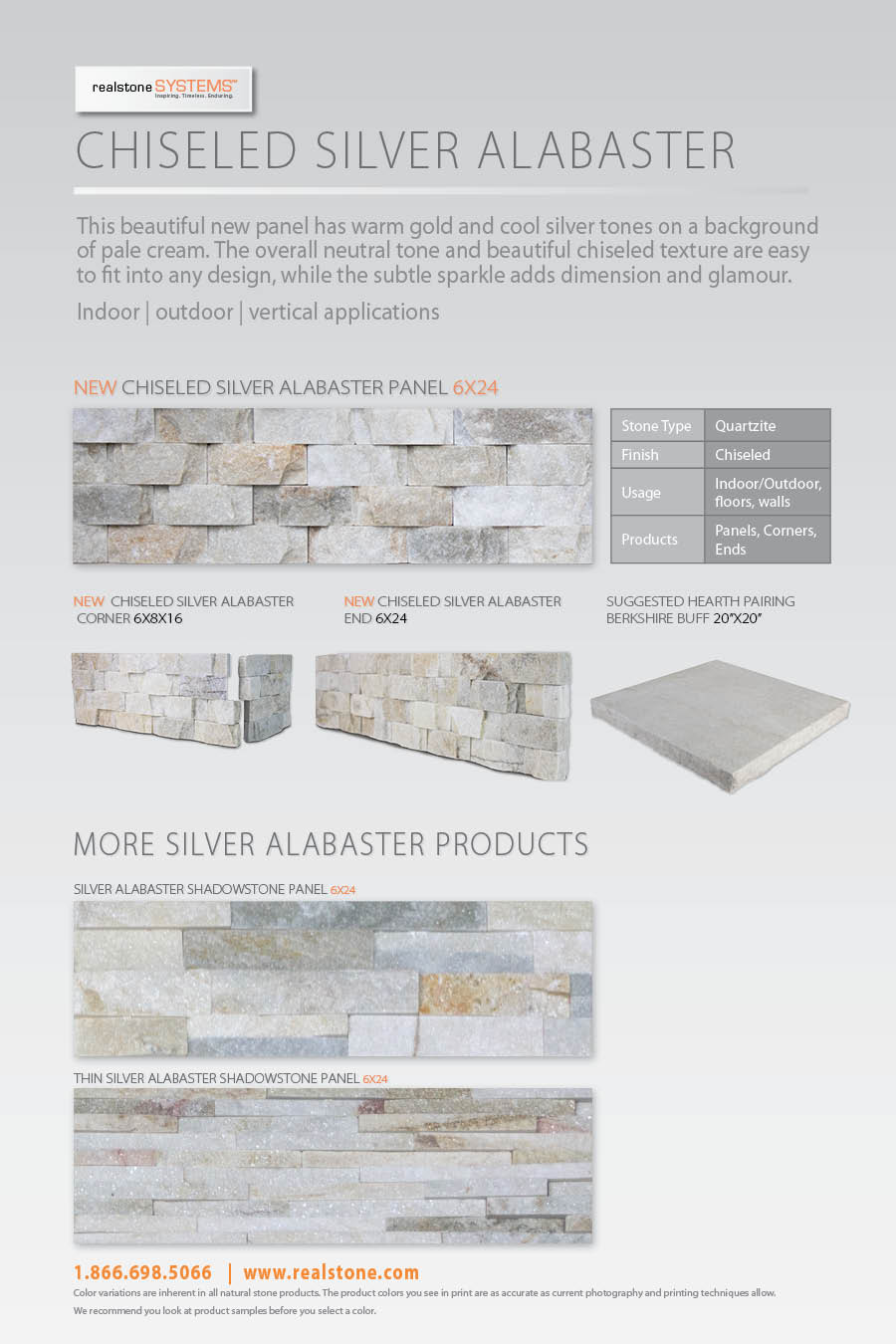 Chiseled Silver Alabaster is available as panels, corners and natural ends, and pairs well with the Berkshire Buff hearths. The Silver Alabaster color is also available as Shadowstone and Thinstone profiles.