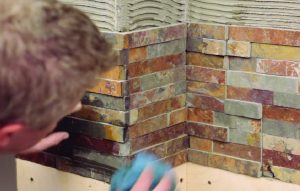 POST INSTALLATION CLEANING
DO NOT USE ACID.
Any mortar on the surface of the stone should be cleaned up during installation before it has a chance to harden.
EVERYDAY CLEANING
DO NOT USE ACID OR ACIDIC CLEANERS.
Natural stone veneer requires little more than dusting or vacuuming and cleans up with simple soap and water or cleaning solutions specific to natural stone.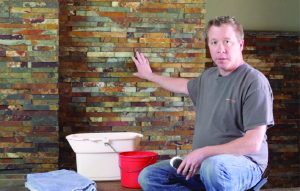 SEALING AND ENHANCING
Using an enhancer on your installation will bring out the deep color of the stone changing it to a richer, darker look.
A sealer or a sealing enhancer can be used in areas with heavy use like kitchen backsplashes. A sealer can prevent staining on lighter colored stone and can ease clean up.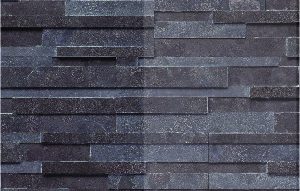 RECOMMENDED PRODUCTS