White Birch Honed Exterior Dining Area
Designed by April White and Mark Sultana of DSDG Architects, this 5,340-square-foot luxury home embraces it's a beautiful natural landscape with a large outdoor living space, floor to ceiling glass and thoughtful landscaping. The airy feel of the home is grounded by the natural stone veneer wall which spans the entire height of the structure.
Nestled into a secluded cove on Sarasota Bay, all rooms of the home open onto a fifteen-foot-deep covered balcony living space flanked by a wall the elegant Realstone White Birch Honed. The second-floor living area consists of a double volume great room, kitchen, library, and bedroom suite. The great room features a twenty-two-foot-tall space with eighteen combined feet of glass for a two-story view out to the bay.
The Harbor House is eye-catching upon approach for its rigid form and precariously cantilevered third-floor room. The bold look of this home is conducted with repetitive linear windows that accents the vertical core of the residence. The home sits above water feature pools on the front and rear creating additional height in its reflection. The main entry to the home is over an open riser, cantilevered concrete staircase that climbs over the water feature below.
A bridge element on the third floor connects the two sides flanking the great room.  A master suite and private balcony occupy one side and three guest bedrooms the other. One guest bedroom is the dramatic cantilevered room protruding ten feet from the building face.
Achieve this look with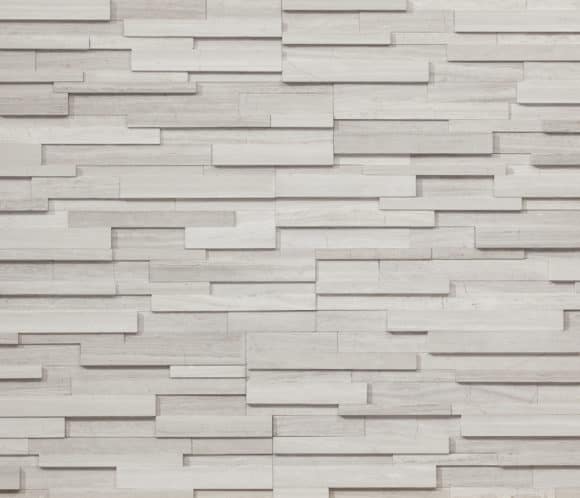 White Birch Honed Panel
Item #: WSP-BH
Material Type: Limestone