Why Realstone
At Realstone Systems, we've spent years perfecting our natural stone products. Now we're pairing that knowledge with our drive for innovation to bring you the most high quality, unique and exciting natural stone, wood and mixed media cladding in the industry. And we back it with an unwavering commitment to customer service and support.
Competitive Comparison Guide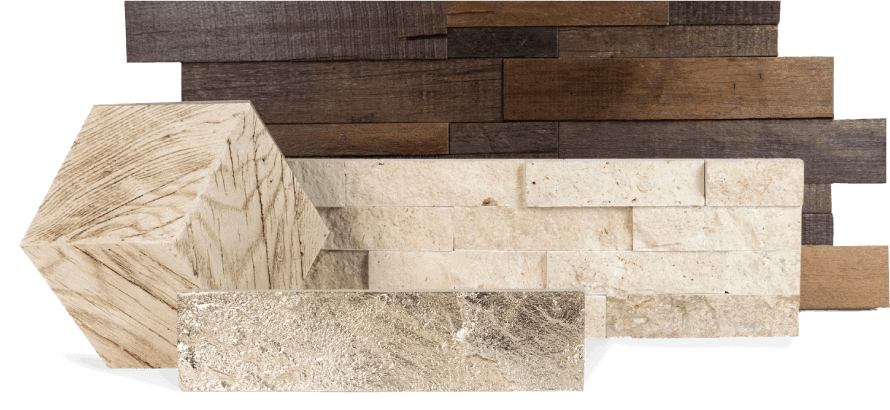 While trends have come and gone we have never changed what we stand for:
Quality, Integrity, Timeless Beauty, and Endless Possibilities.
Testimonials
We've had the privilege of working with thousands of businesses to transform their spaces with the beauty of natural stone.
The Realstone Pewter Honed Panel was the absolute perfect fit, for this project! As soon as I walked into the home, I knew it would complement the interior design, and strengthen the connection from inside to outside. It's always fun to have a material in mind and create a design that maximizes the impact of that material in the project.

-Randy Angell

Randy Angell Design

We love the Realstone product line. We have a LOT of the products on display in our showroom and we'll do everything possible to help. When it comes to stacked stone, you cannot beat the Realstone product. The quality and number of options are in a league of their own.

-Brian

Bromwell's, The Fireplace People

Your product is amazing. I've been a masonry and tile installer for over 14 years and this the first time I enjoyed working with a prefabbed product. Your product was perfect. It was easy and fun!

-Joseph

Masonry Professional

The springboard for the entire color palette came from the natural stone. The spa feel and simplicity of the cabinetry and the tile work allow the dimensional element of the stone to really pop in this room. I love using Realstone!

-Carla Galvanoni

C Space Interiors