Hive Driftwood Bathroom
We needed something with texture, depth, and warmth.  The Driftwood Hive tile achieves all that and more – it's extraordinarily eye-catching pattern stops viewers in their tracks – the longer they stare the more amazed they are with how realistic the product is.
  – Charissa Surine, Designer, Haven Builders
*This product is not recommended for installation in areas with direct exposure to heat emitting sources such as fireplaces. Discoloration of the exposed material may occur.
Achieve this look with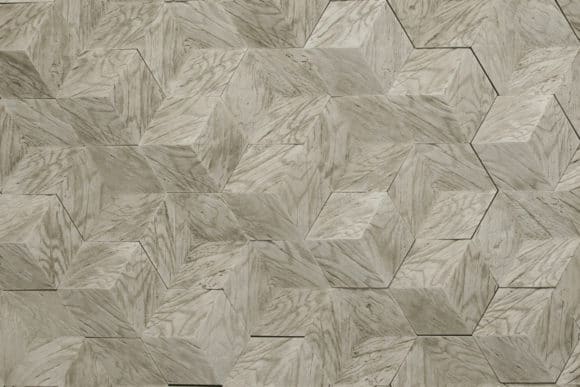 Hive Driftwood by Giovanni Barbieri $6.99pp
Item #: PSHD
Material Type: Marble Dust & Resin