Independent Living Community
Project Info:
Tamarisk at Northshore located in Deerfield, IL
Type: Independent Living Community
Size: 343,300 SF / 240 IL units
Completed: September 2020
The owner engaged the architectural and design team to create a safe and vibrant community for the active cultural senior. A juxtaposition between the high impact amenities and low-key living was important for the resident looking to escape the downtown pace while remaining close to their long-time community, family, friends and the resources they are accustomed to having at their fingertips. The color palette of navy, copper and cerulean was inspired by a morning journey down Lakeshore Drive – viewing the blue waters of Lake Michigan and the summer sunrise reflecting off the mirrored faces of Chicago's skyscrapers. The design team blended these vivid colors with urban metallics of silver, gold, and bronze, softened with rich wood veneers and plush furnishings, to create the perfect environment. The residents at Tamarisk NorthShore can be as busy or relaxed as their independent natures demand and both are welcomed home.
The Realstone products offer a variety of selections to span across all styles of our various projects – traditional to contemporary, rustic to coastal, and everything in between. In this instance, we were looking for a product that would marry with both the modern and more transitional elements of this project. The White Birch Honed panels seamlessly provided contrast both in color and texture needed against the stone tile material being applied to the lower portion of this fireplace. The design team and residents alike were so pleased with the end result.
"One of my favorite ways to bring interest into a space, especially one in which the interior architecture is driven by clean lines, is through defined texture. The Realstone panels were the perfect solution to provide the visual warmth of natural stone with the dimension needed to accent our feature fireplace."
-EMILY ALLMAN – NCIDQ Studio 121
Owner/Developer: Banner Development
Architect: NORR Architecture
Artwork: Kevin Barry Art Advisory
Achieve this look with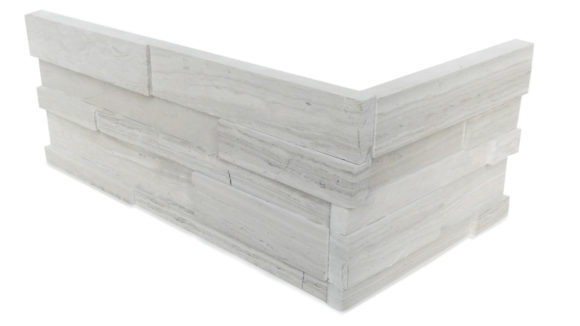 White Birch Honed Corner
Item #: WSCR-BH
Material Type: Limestone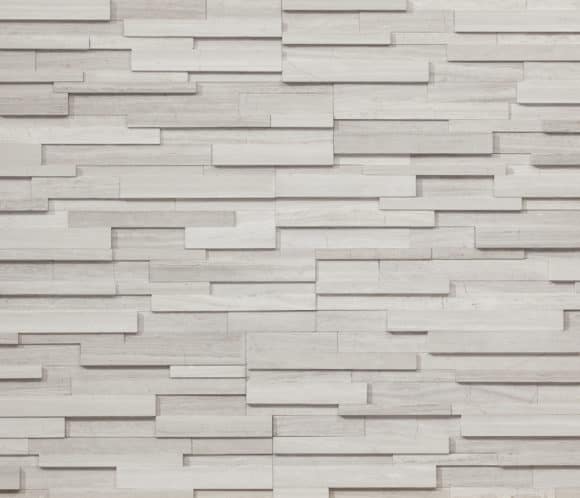 White Birch Honed Panel
Item #: WSP-BH
Material Type: Limestone