Tempered Azure Tile Kitchen Backsplash
Inspired by the turquoise blue waters and golden sand of the Caribbean, Tempered Azure glazed stone tile dazzles with rose gold veining over pools of turquoise pigment. This delicate yet opulent tile will make your designs truly unique.
A revolution in stone and tile. Realstone introduces natural stone tile tempered with the sleek polished look of glazed tile. The unique stone cleft of every piece brings a depth of color and texture for an incredibly impactful look. Check out our incredible collection of Tempered Tiles.
*Tempered tile temperature should not exceed ambient room temperature.
Achieve this look with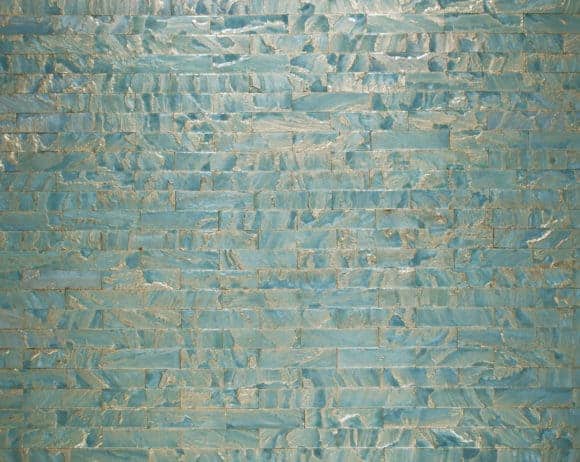 Tempered Azure Tile
Item #: TLP - AZT
Material Type: Sandstone