Tempered Ruby Ciao Restaurant Bar
Ciao Italian Bistro and Wine Bar in West Bloomfield MI is a modern Italian restaurant with an elegant and sumptuous atmosphere. In the bar, patrons are enveloped in the warmth of ruby red tiles paired with dark wood and accentuated with strategically placed lighting and a glamorous crystal chandelier. The modern bar stools and counter lighten up the space for the perfect blend of classic and modern design.
*Tempered tile temperature should not exceed ambient room temperature.
Achieve this look with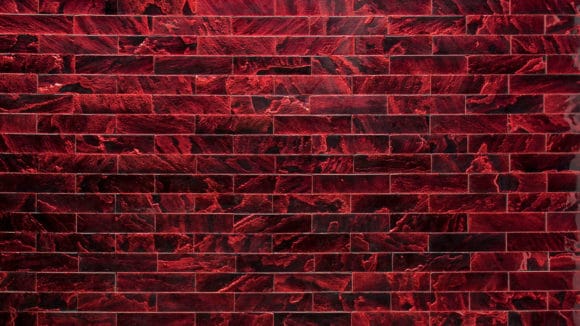 Tempered Ruby Tile
Item #: TLP-RGT
Material Type: Sandstone