White Birch Honed Bedroom Wall
Need more closet space? Check out what this couple did to their master bedroom with Realstone Systems White Birch Honed panels!
I chose Realstone because it was important to me to use, well, real stone! I wanted an organic feel to the room: wood, stone, linen; so I wanted to stay away from the pressed concrete type materials. Also, the color and texture of the White Birch Honed panels supported the streamlined "Nordic" look I was going for.
Sort of a moot point in the end, but another big thing for me was how Realstone did their corners. I saw the interlocking "fingers" as a huge benefit over other materials to achieve the natural look I was going for. But ultimately we went with a "framed" look with the walnut side panels so we didn't need to wrap the corners after all.
– Pat Walsh, homeowner
Achieve this look with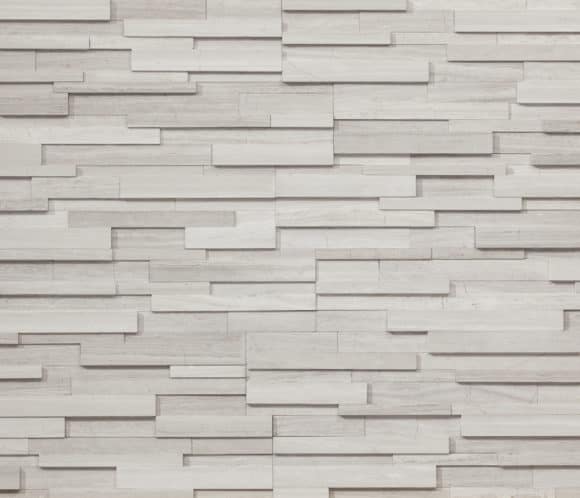 White Birch Honed Panel
Item #: WSP-BH
Material Type: Limestone