White Birch Honed Fireplace LC Interiors
We recently completed a renovation of a brownstone in Chicago where our client is a fun-loving bar owner.  One of the architectural elements we added was a grand fireplace to showcase the 10' ceilings.  The existing fireplace wall wasn't the right style or scale so we came up with the idea of a full-height stone clad fireplace with millwork painted an emerald color to showcase her music collection.
When it came to selecting the stone we started with Realstone Systems to find a dramatic stacked stone, that was timeless at the same time.  We decided on their white birch product in a honed finish because of its creamy white colors and smooth surface that gave the more modern feel to match our client's personality.  We added lights into the ceiling that would graze the surface and cast shadows on the three dimensional stone pieces.
– Lauren Collander Interior Designer, NCIDQ, LEED AP
www.LCinteriordesign.com
Achieve this look with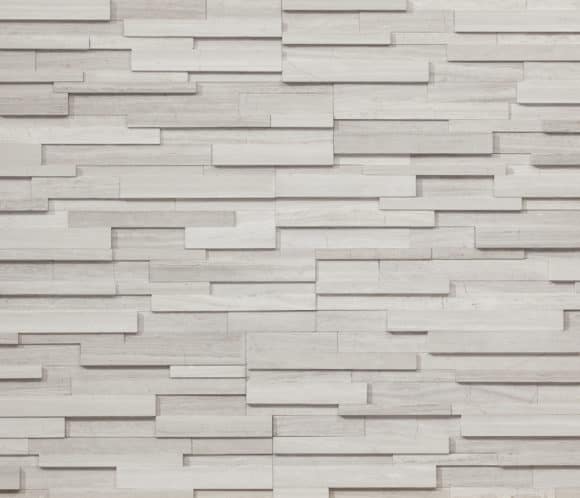 White Birch Honed Panel
Item #: WSP-BH
Material Type: Limestone