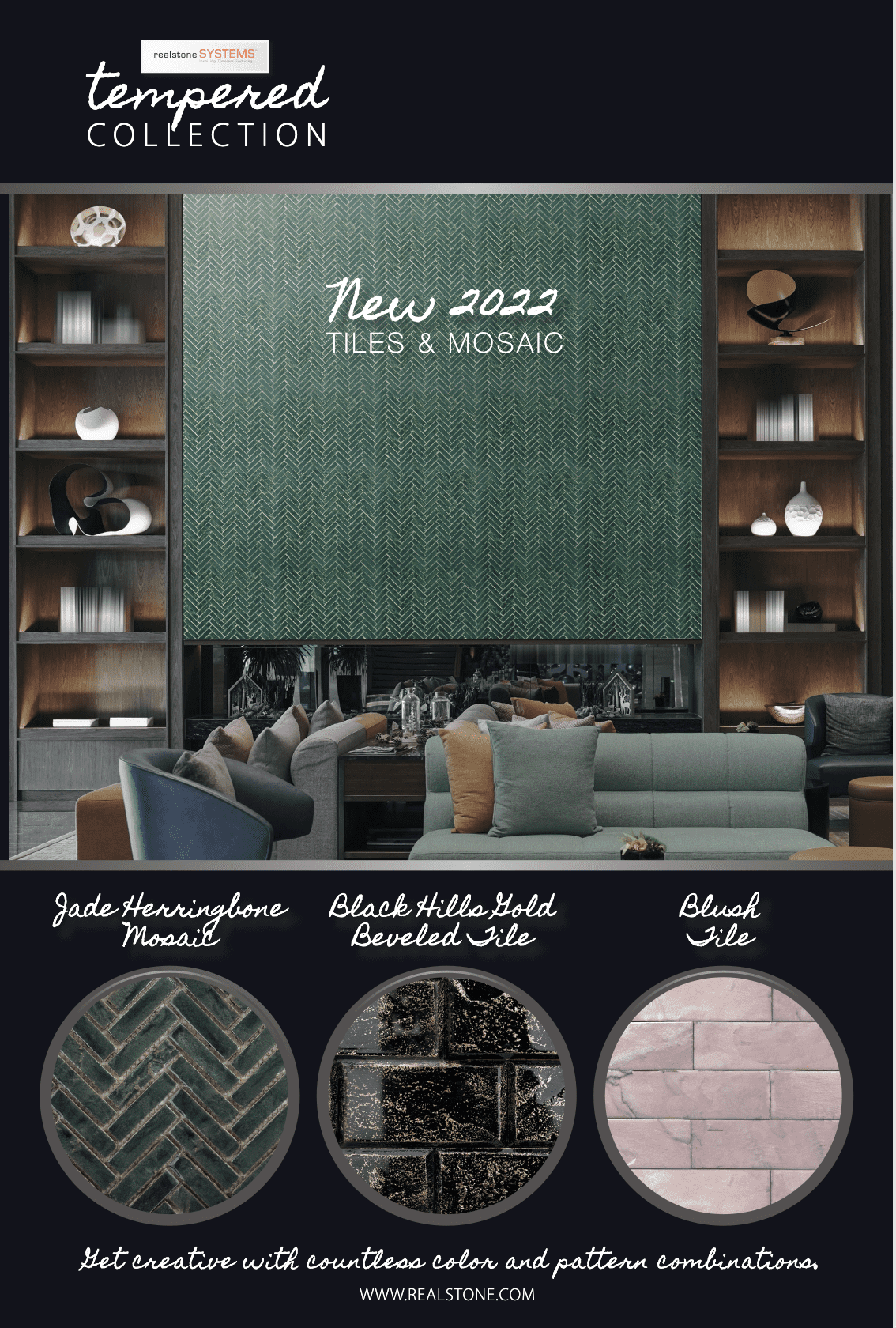 Since the introduction of Tempered Collection a few years ago customers have continued their love affair with this one-of-a-kind line of tiles and mosaics. This latest offering of new colors was selected by a panel of designers and based on current and emerging trends.
Each piece has one of a kind authentic character acquired through the use of natural materials. Due to the variance in the natural cleft of each stone piece, every tile is completely unique in color and texture making every installation one of a kind. The underlying texture of the stone creates a surface where color can lay smooth and solid or gather in the ridges for a rich marbling effect.
This new masterfully curated collection of Tempered Tiles is designed to work in both commercial and residential projects and is sure to capture imaginations.