An inspired project comes together beautifully thanks to high-quality natural stone veneer, precision waterjet cutting, and skilled masonry installers.
The Michigan State University – Sports Medicine and Performance facility provides sports medicine services to all MSU athletes. The renovation design by Ann K. Green and Adrian LaTona  of Integrated Design Solutions included a state-of-the art hydrotherapy room made possible by digging a basement, within the existing footprint of space, to handle the hydromechanical systems. All of this happened while keeping the existing roof intact.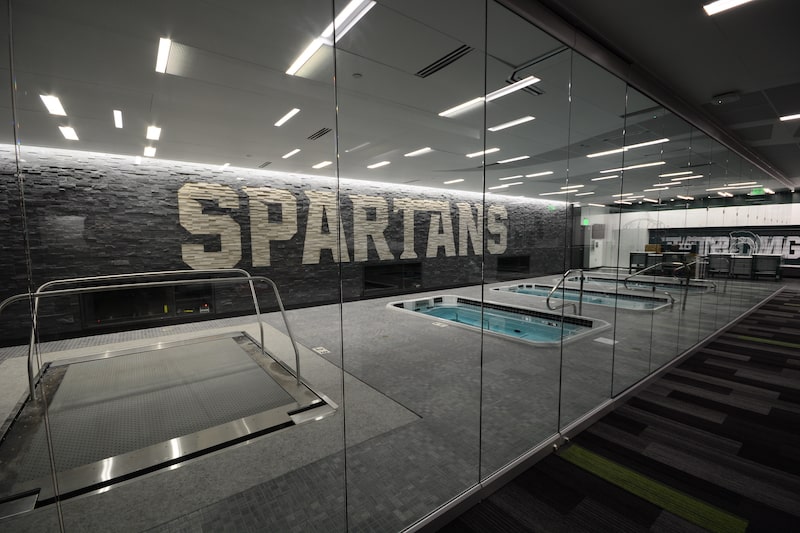 With four therapy pools, including a treadmill pool and a Polar Plunge pool, the space needed a unique feature wall to tie the design concept together.
After looking at various materials that would be appropriate in a high-humidity environment, the design team at Integrated Design Solutions, selected
Realstone Charcoal Shadowstone Natural Stone Veneer Panels and White Birch Honed Stacked Stone Veneer Panels.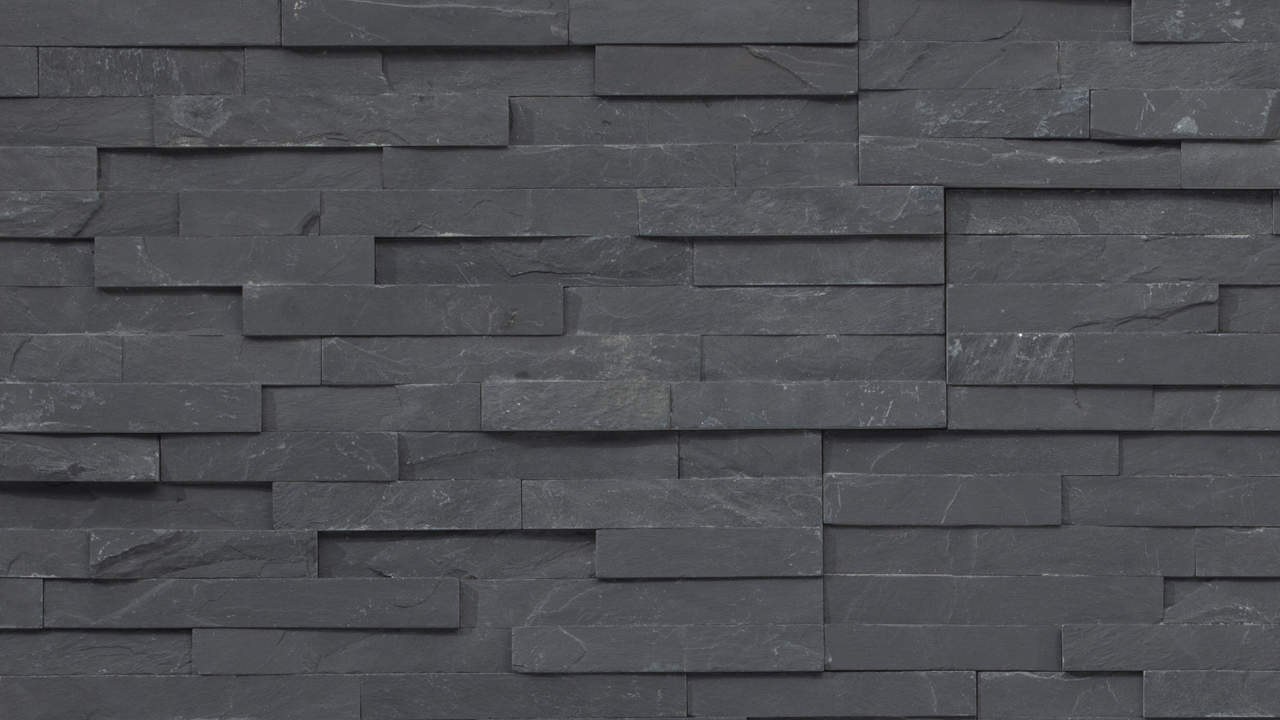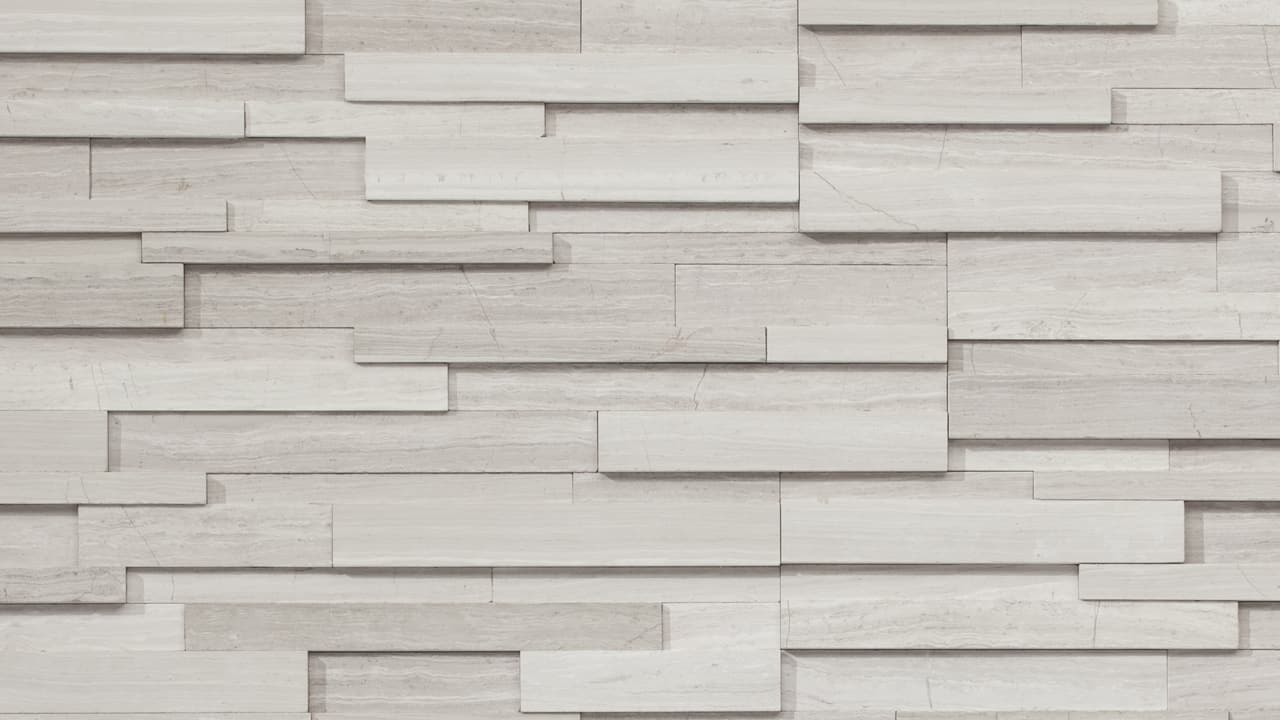 The successful execution of this unique installation was completely dependent on the high quality and tight tolerances of Realstone
paired with exceptional attention to detail by the stone cutters and installers.

"Due to the varying heights of the stone pieces within each panel, we had to develop a special technique for our waterjet machines to cut the stone." Says John Dunia of Creative Edge Master
shop of Fairfield IA. "Each piece was cut to the shop drawing then individually shrinkwrapped and numbered with a blueprint key as a guide for the installer."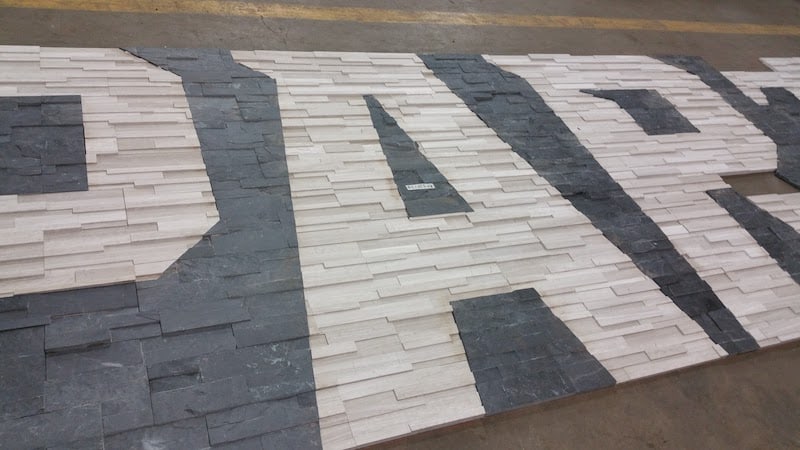 The team from Lansing Stone and Mosaic installed the stone as a standard panelized project, installing from the base line of the white lettering and moving up row by row.
Today the facility has hosted hundreds of Spartans, healing these incredible athletes in style so they can get back in top condition for the season.