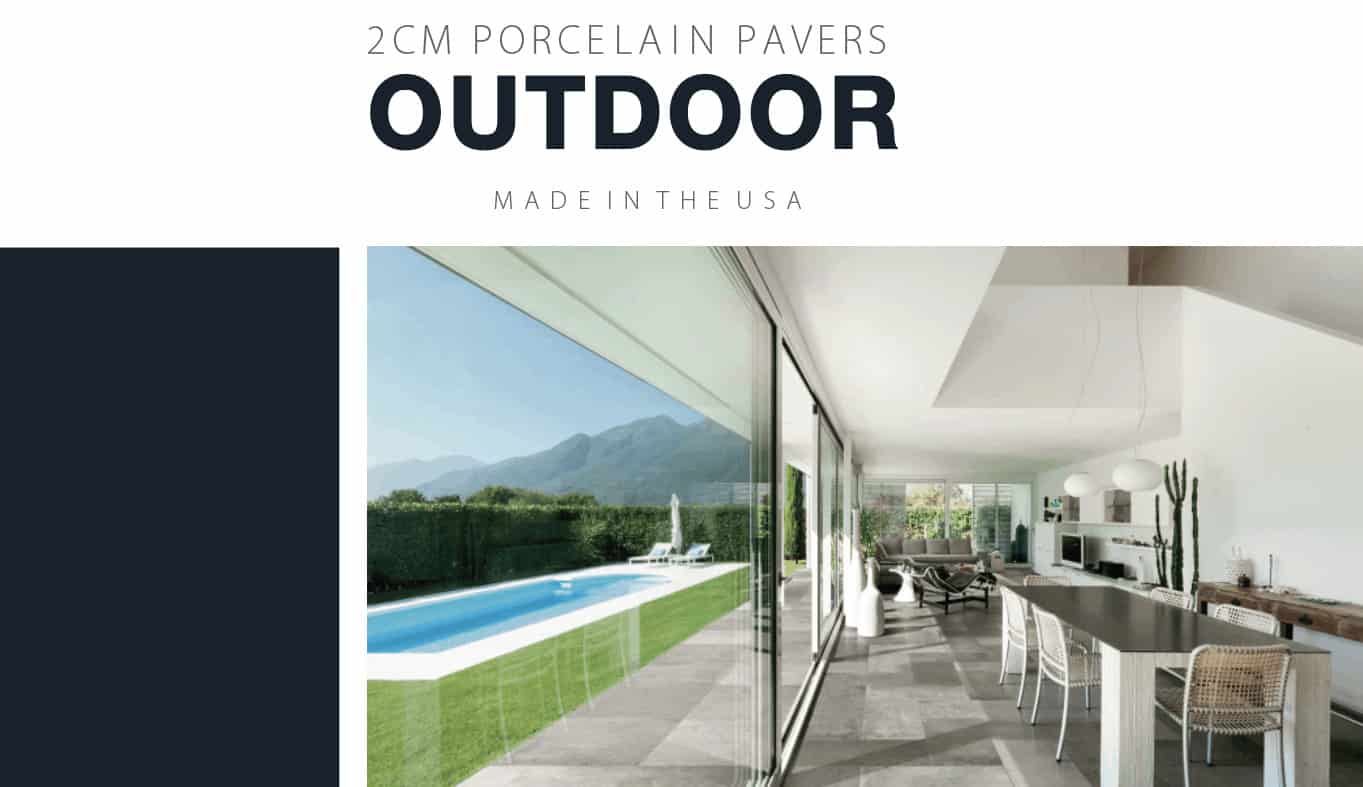 Combining design and sustainability, outdoor porcelain tiles are a gorgeous new option for outdoor use in both public and private spaces. The porcelain stoneware doubles in thickness (20 mm) to adapt to any type of outdoor use, from private gardens to public parks, pool exteriors and patios or terraces and driveways.
INNOVATIVE PORCELAIN CONCEPT
The new 2cm thick paving system for exterior floor coverings offers a blend of design, versatility, performance, simplicity of installation and eco-sustainability.
HIGH TECH & VISUAL PERFORMANCE
2cm Porcelain pavers are made by fusing quartz clay and feldspar into a single material which is fired at temperatures ranging from 2200-2400 degrees F. The resulting product is extremely durable and impervious to fading, staining, corrosion,  mold or moss growth and can withstand freeze-thaw environments.
USAGE
Functional yet elegant, Milestone porcelain tiles are available in 2cm and 1cm formats, seamlessly tying together indoor and outdoor spaces.
SWIMMING POOL
SUN DECK
TERRACE
PATH
STEPS
HANDRAIL
WALL
DRIVE-WAY
FEATURES
Anti-slip
Easy to remove
Quick and easy to install
Squared
Easy to clean
Resistant to thermal shock
Highly resistant to chemicals, mold, mildew, salt, corrosion & stains
Massive over life cost savings
Controlled color variation and quality
Through body color
Durable resistant to heavy vehicle and pedestrian traffic
HC heavy commercial.