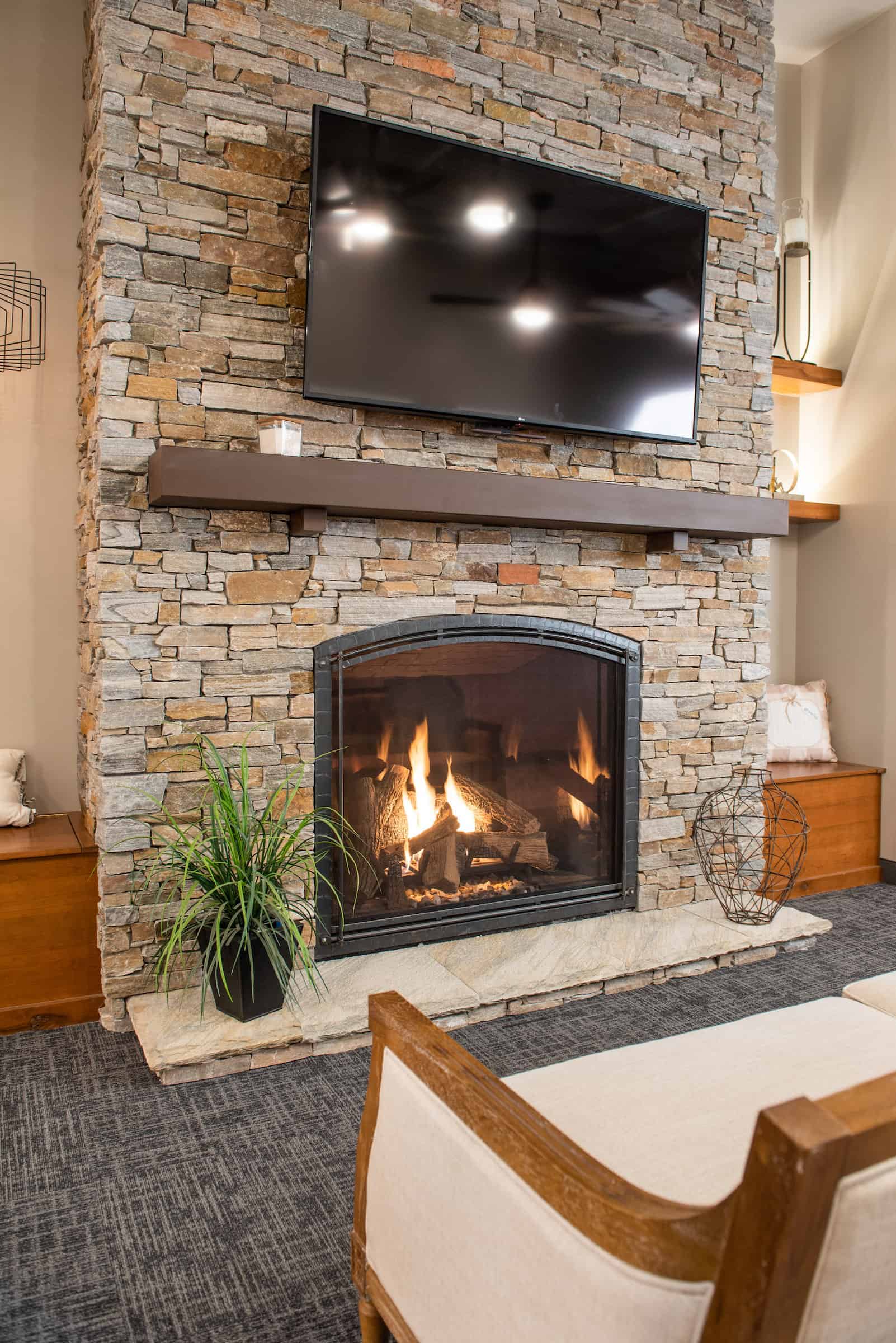 Choosing the Right Stone

 

Stone Fireplace Surround

 
White Stone Fireplace

 

Faux Stone Fireplace

 

Stone Fireplace Ideas

 

Fireplace Hearth Stone

 

Stone Fireplace Mantels

 
Conclusion

 

FAQs (Frequently Asked Questions)

 
Introduction
Hey there! Are you tired of looking at that old, outdated brick fireplace? Well, we have got some exciting news for you! You can give it a stunning makeover by updating it with beautiful stone. Yes, you heard that right—stone! In this article, we will take you on a journey, guiding you step-by-step through the process of transforming your brick fireplace into a jaw-dropping masterpiece. So, let us dive in and sprinkle some magic on that fireplace of yours! 
Why Update a Brick Fireplace?
Let's talk about why you should consider waving goodbye to that dull brick and welcoming the beauty of stone fireplace surround into your life. Picture this: elegance, sophistication, and a major style upgrade. That's the power of stone! It adds texture, depth, and visual interest, instantly turning your fireplace into a captivating focal point. Plus, updating your brick fireplace with stone gives you the chance to let your personality shine and create a space that reflects your unique style and taste.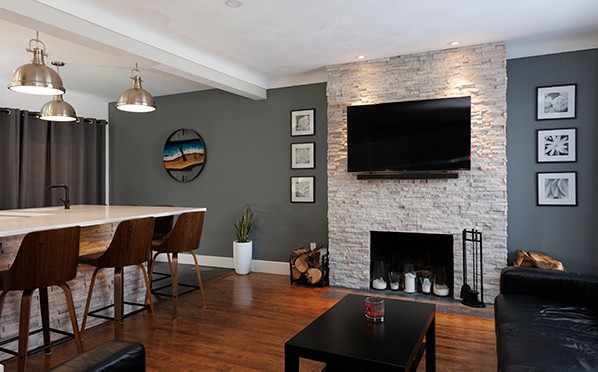 Choosing the Right Stone
Before we get our hands dirty, let's have a chat about choosing the perfect stone for your fireplace makeover. It's not just about slapping any old stone on there—it's about finding "the one." First, quality is key! You want stones that can withstand the test of time and still look fabulous. Second, think about the style you're going for. Are you into rustic vibes, modern flair, or maybe a traditional look? The stone you choose should align with your vision. Oh, and don't forget about color and texture! Go wild and explore different colors and textures to create that "wow" factor you've been dreaming of. 
Stone Fireplace Surround
Ah, the stone fireplace surround—the pièce de résistance! This is where the magic happens, my friend. A stone surround instantly elevates your fireplace, transforming it into a showstopper that will leave everyone in awe. Picture this: limestone, granite, quartzite, slate—each with its own unique charm, ready to take your fireplace to the next level. Whether you're aiming for a traditional look that screams timeless beauty or a minimalist design that exudes modern vibes, the stone fireplace surround is your chance to make a bold statement and create a space that will make your jaws drop.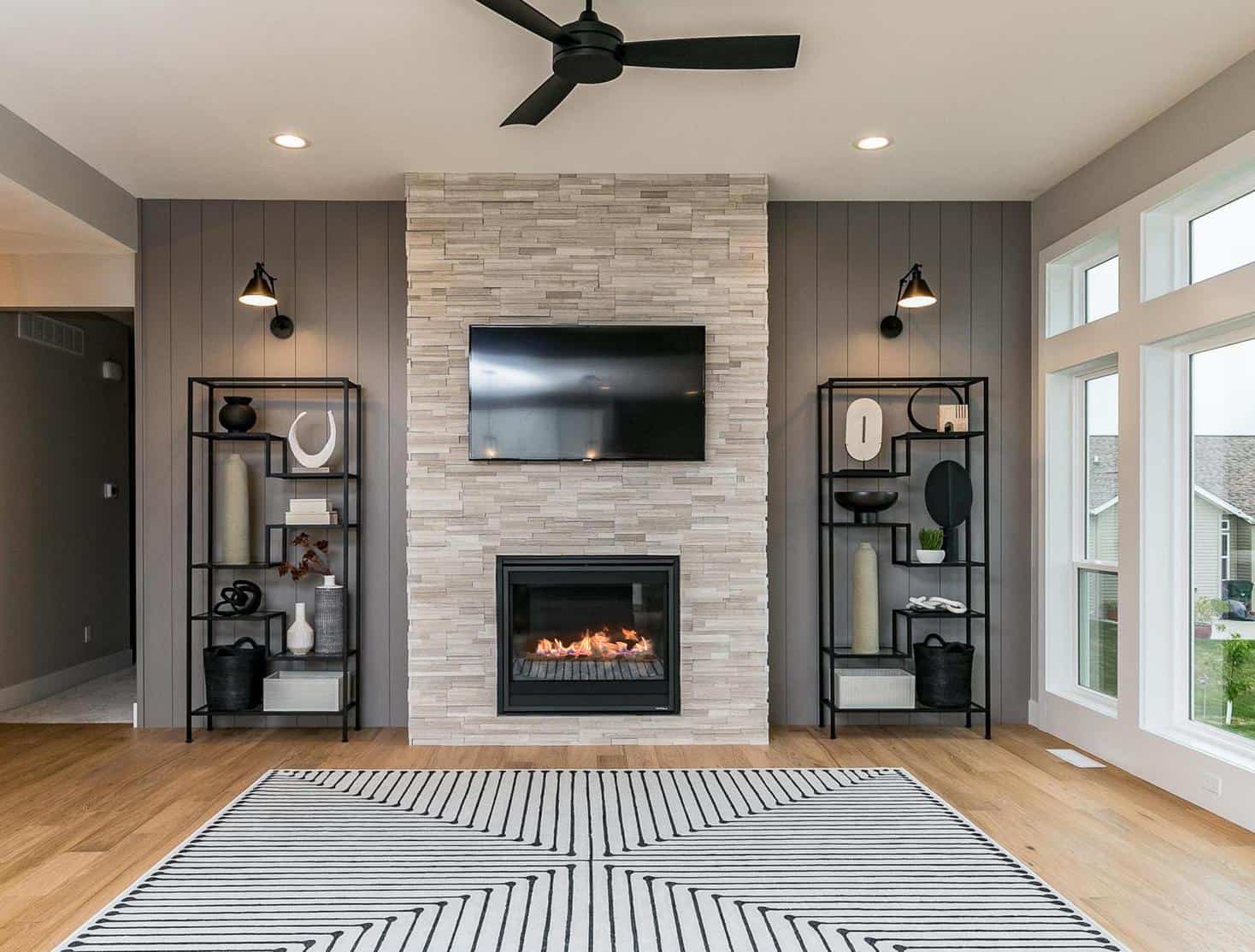 White Stone Fireplace
If sleek and modern is your jam, then a white stone fireplace is calling your name. It's the epitome of elegance and purity, brightening up the room with its radiant charm. Just imagine the way it effortlessly complements your interior style, making you feel like you're living in a magazine-worthy space. For that luxurious and timeless appeal, consider using white marble or white quartzite. Trust us, a white stone fireplace will take your breath away every single time. 
Faux Stone Fireplace
Now, let's talk about a little something called budget. We get it, and we've got you covered! Say hello to the budget-friendly alternative: faux stone! With faux stone, you can achieve the elegance and charm of the real deal without breaking the bank. It's lightweight, versatile, and can be easily installed over your existing brick fireplace. Who says you can't have the best of both worlds?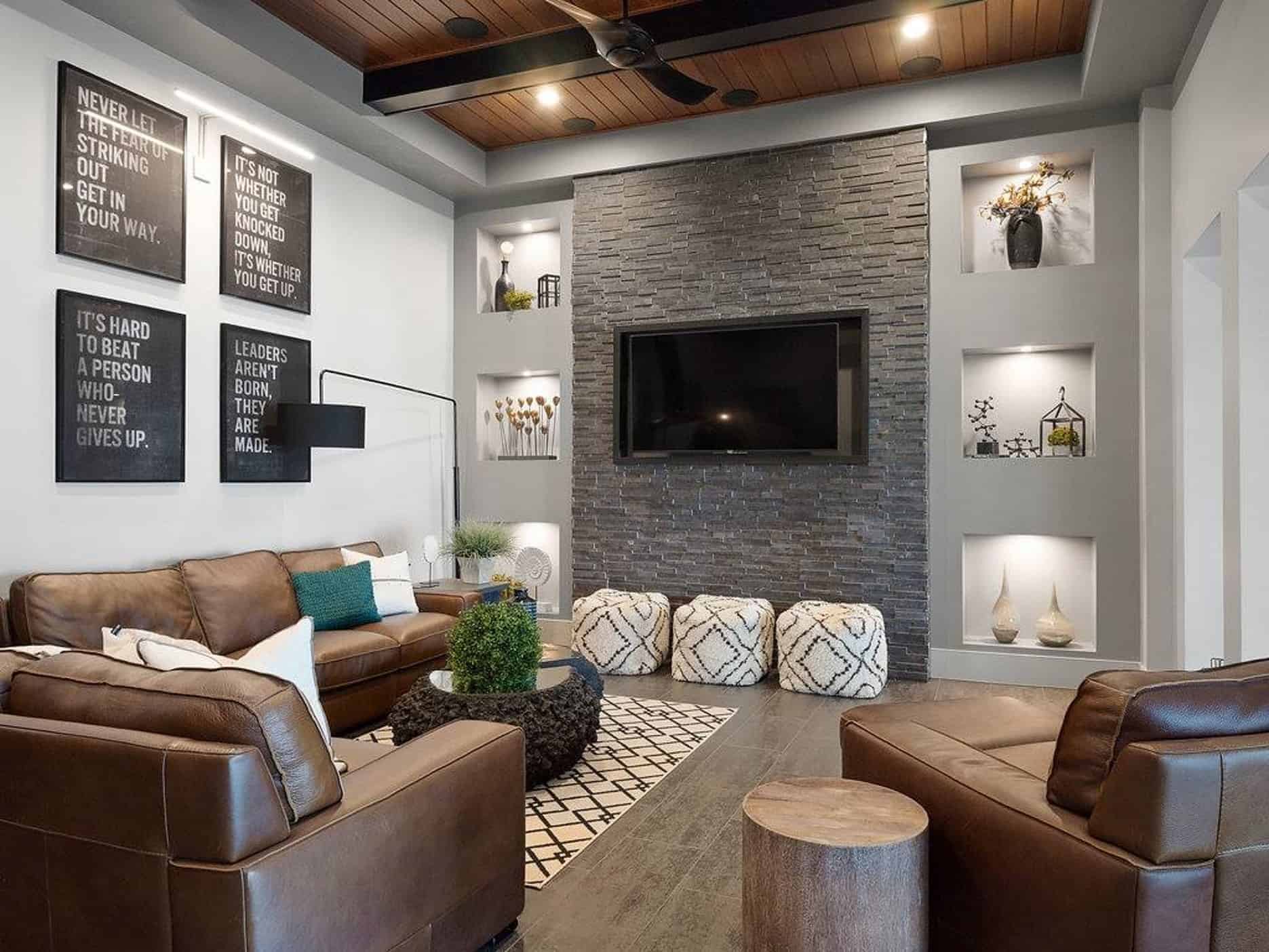 Stone Fireplace Ideas
Are you ready to let your creativity run wild? Good, because when it comes to stone fireplaces, the possibilities are endless! Here are some inspiring ideas to get those creative juices flowing: 
Conclusion And there you have it! By updating your brick fireplace with stone, you are embarking on a journey to transform your space into something extraordinary. It's a chance to let your creativity soar and create a stunning focal point that will steal the show. So, go ahead, embrace the beauty of stone, and turn that fireplace into a true masterpiece that will leave your guests speechless. 
FAQs
Can I update my brick fireplace with a stone surround on my own?

Absolutely! It's a great DIY project. Just make sure you have some basic knowledge and skills or consult a professional if needed.

Please see two YouTube videos for guidance. Remember to always follow local building codes.

https://www.youtube.com/watch?v=GgIS-NwRrOU&t=

133s

,

https://www.youtube.com/watch?v=4Q2Awsjumm0&t=

103s

 

 
How much does it cost to update a brick fireplace with a stone surround?

The cost can vary depending on factors such as the type of stone, labor involved, and the size of the fireplace. It's always a good idea to get quotes from

reputable suppliers

and contractors.

 
Do I need to remove the existing brick before adding the stone?

Nope! In most cases, you can install the stone directly over the brick using the right adhesive and techniques.

 
Can I update my fireplace with stone if it has a gas insert?

Absolutely! You can update your fireplace with stone even if it has a gas insert. Just make sure to consult a professional to ensure proper installation and adherence to safety regulations.

 
How long does it take to update a brick fireplace with stone?

The timeline can vary depending on factors such as the complexity of the design and the size of the fireplace. It is best to consult professionals for a more accurate estimation.

 
Before you go, make sure to check out RealStone Systems for more inspiration, design trends, and expert advice on updating your fireplace with stone. Happy transforming!