Water Jet Marble Tile- CUSTOM ORDER
Water Jet Marble Tile- CUSTOM ORDER
Item #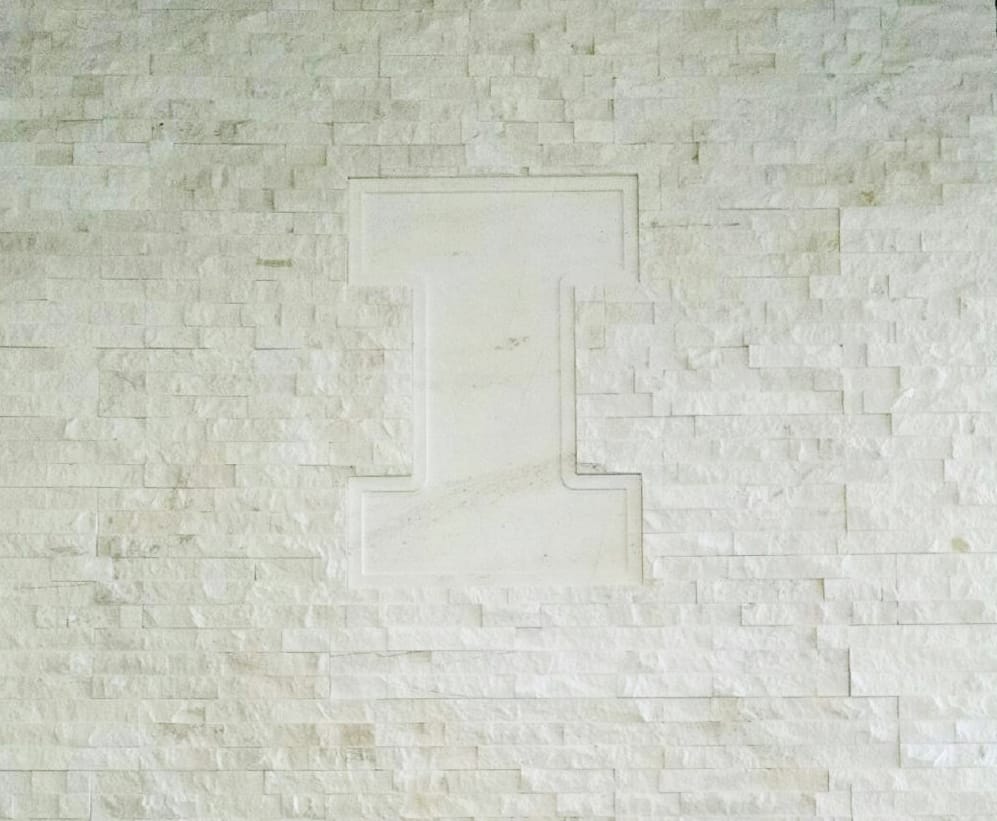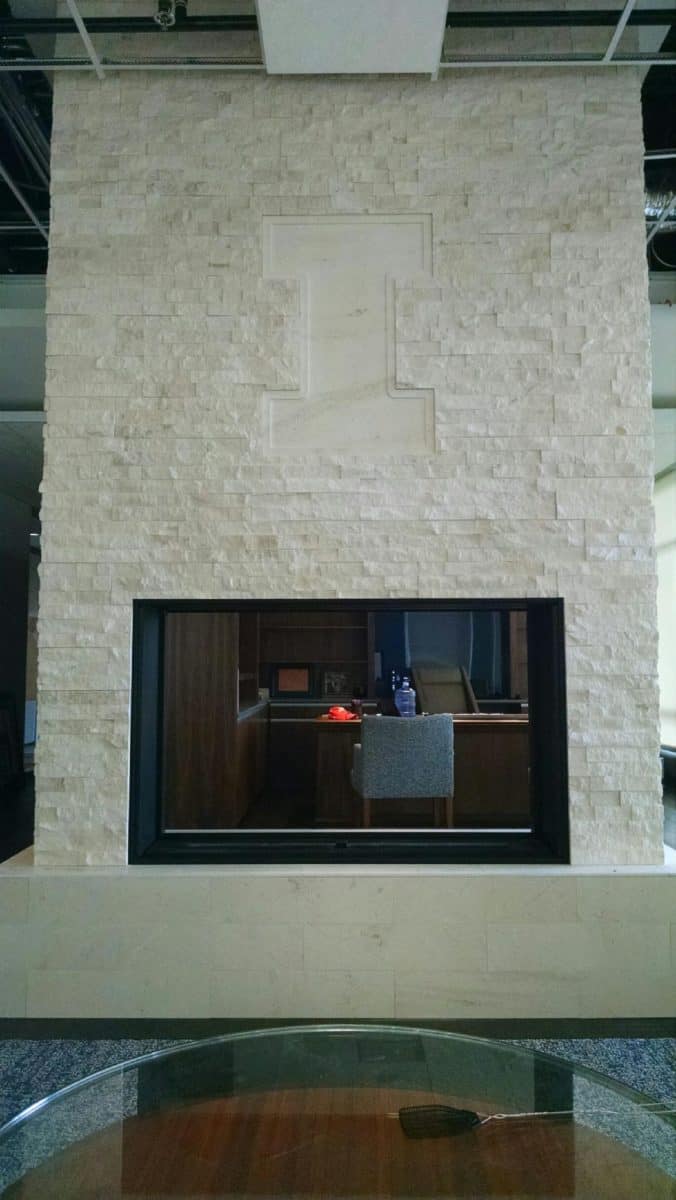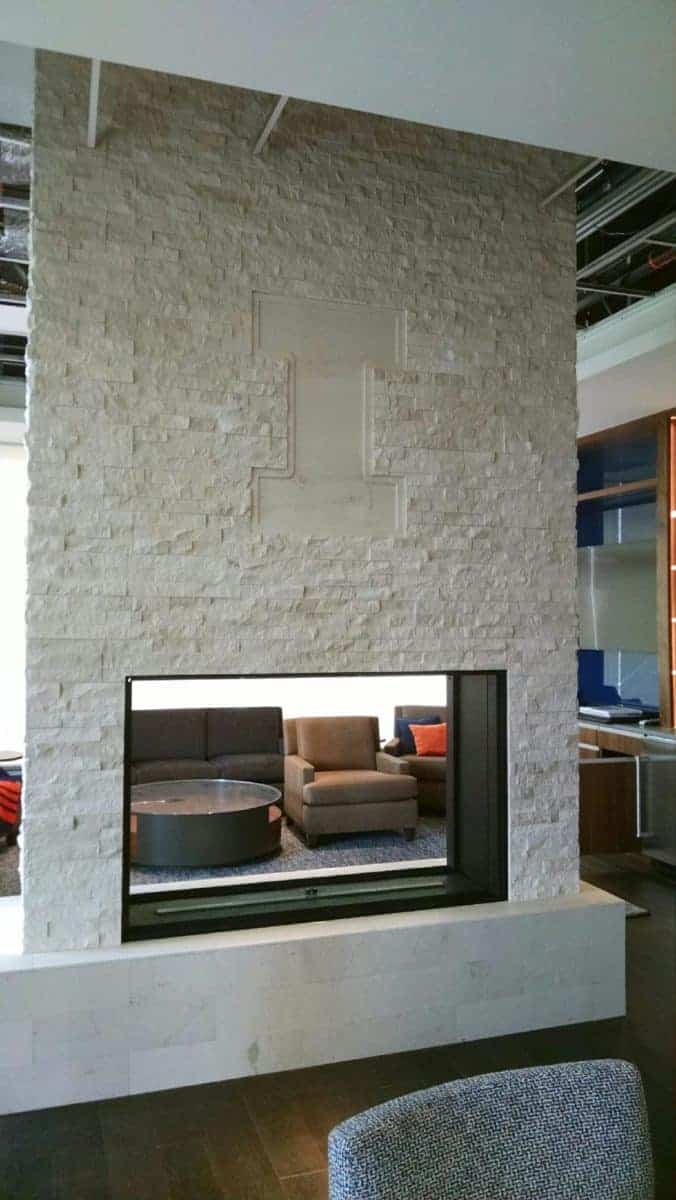 This custom water jet marble logo 'I' is for the university of Illinois. Made of cream-colored marble the same as our Alesio Creme Ledgestone which is used on the rest of the fireplace. The Realstone design team was able to come up with a solution that simplified the project and shortened the timeline. They provided detailed drawings and raw material samples streamlining the submittal process.
The team worked with the architect to create their vision based on a schematic. They came up with a solution using a C & C router to create a recessed edge for a three-dimensional look. This solution reduced installation time and provided an installation that will have fewer maintenance issues long term. The client was thrilled with the fast turnaround time and the final product.
Available as a custom order only. Click here to inquire.