Our Troy MI location is now stocking the full line of Laticrete MVIS products.
Unlike traditional methods and materials, the Masonry Veneer Installation System (MVIS™ ) is engineered to provide a permanent, high-strength installation that uses a revolutionary waterproofing air and water barrier membrane to provide a barrier against air and water penetration into the structure. The MVIS is designed for thin-brick, manufactured stone and natural stone veneers for interior and exterior applications.
Backed by either the LATICRETE® 15 Year System Warranty* or 25 Year System Warranty*, the Masonry Veneer Installation System (MVIS™) allows for increased productivity utilizing either traditional masonry veneer installation techniques or the "tile setter's" method. Architectural details are offered at www.laticrete.com/MVIS to help design professionals, contractors and installers understand the range of possible applications – and appropriate products and techniques which will assure long-term performance on projects of all types.
The Pool and Spa System is composed of time and job proven LATICRETE® tile installation products which have been successfully installed around the world for over 65 years. It provides single source responsibility for these demanding, high-performance applications. The LATICRETE System offers the latest technology in construction materials and methods, delivering superior performance. The Pool and Spa System is resistant to pool chemicals*, shock treatment*, pH imbalance of water*, and has the flexibility and high strength to accommodate differential movement caused by moisture expansion and drying shrinkage.

Our Troy MI location now stocks the full STONE TECH product line.
LATICRETE® STONETECH® offers a complete range of professional-grade, surface care solutions designed to PROTECT, CLEAN and TRANSFORM your stone, tile, masonry and grout surfaces. View their full line of tile and stone cleaner and maintenace products on our website.
LATICRETE has partnered with Microban® to upgrade select STONETECH® sealers and cleaners with antimicrobial technology. Now made to not only offer stain protection but continuously inhibit the growth of stain and odor causing bacteria, mold and mildew on surfaces allowing customers to worry less and enjoy life more.
Learn more about these products: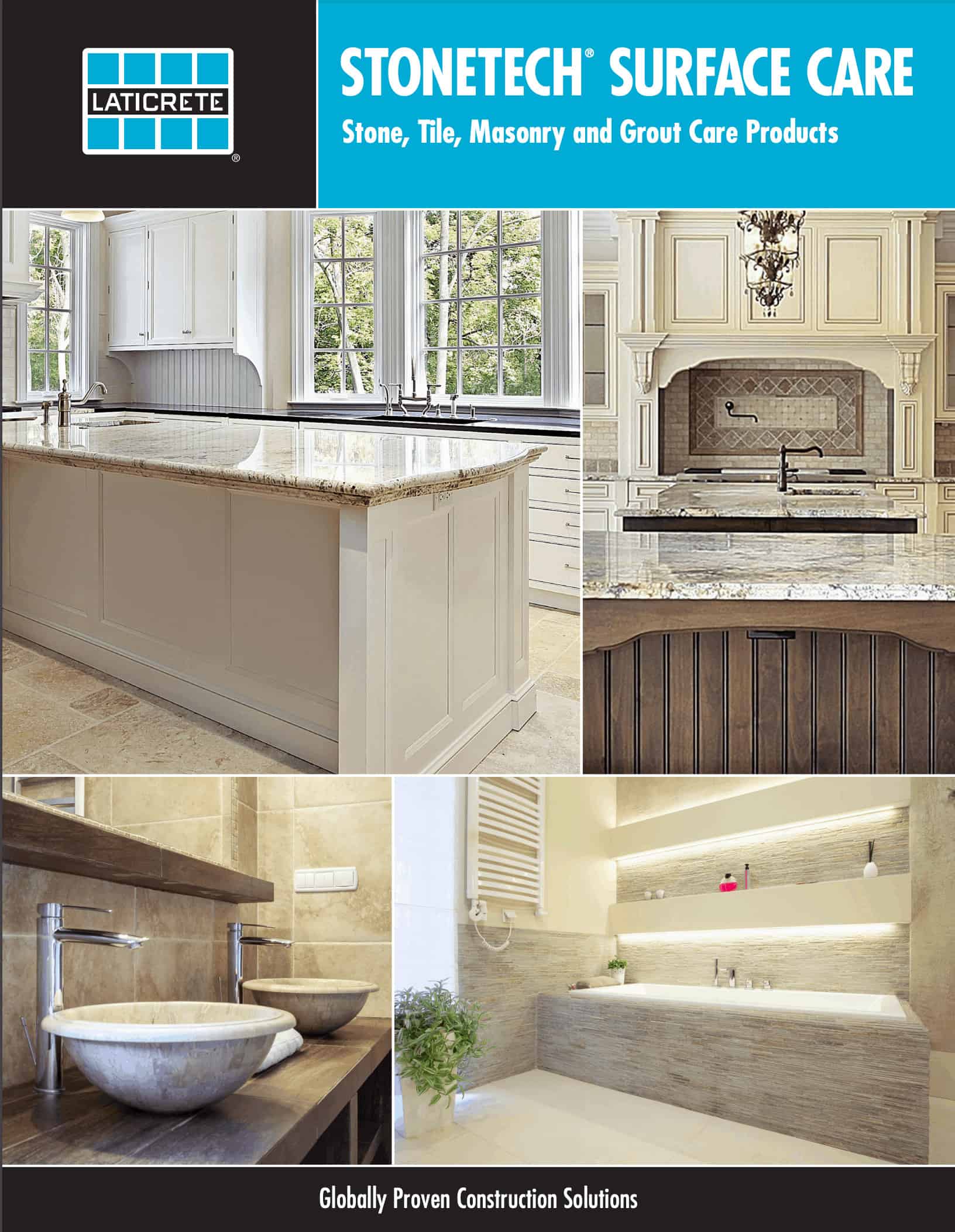 Our Troy MI location now stocks BOSTIK GRIP AND GRAB.