There's nothing like the beauty of natural stone when it comes to adding color, texture, detail, and interest to a room. Stone has been used in home interiors for centuries not only for its durability and function, but also for its beauty and timeless elegance.
Today, there are more options and ways to use stone in your interior design than ever before. As an accent wall, stone veneer tiles make a beautiful statement that take everyone's attention, creating both a backdrop and a focal point for your room. Check out these seven ideas for using natural stone accent walls in your home.
1. TV Backdrop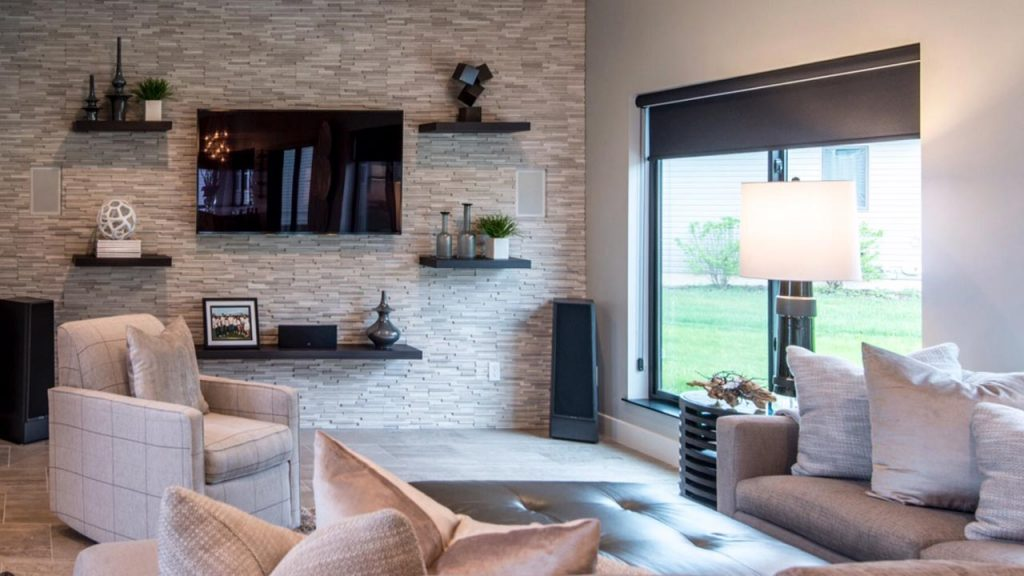 If you have a flat screen TV or another viewing device in your home, then you already have a focal point in the room – a natural place where people are already turning to look. Leaving this wall blank behind the TV has a lot of drawbacks, as this means that you aren't realizing the room's potential.
Making that wall an accent wall adds depth and interest to the room. When people are already turning that way, an unfinished wall can bring the entire room's design down. A stone accent gives it a more polished look that helps bring everything together.
2. Wine Cellar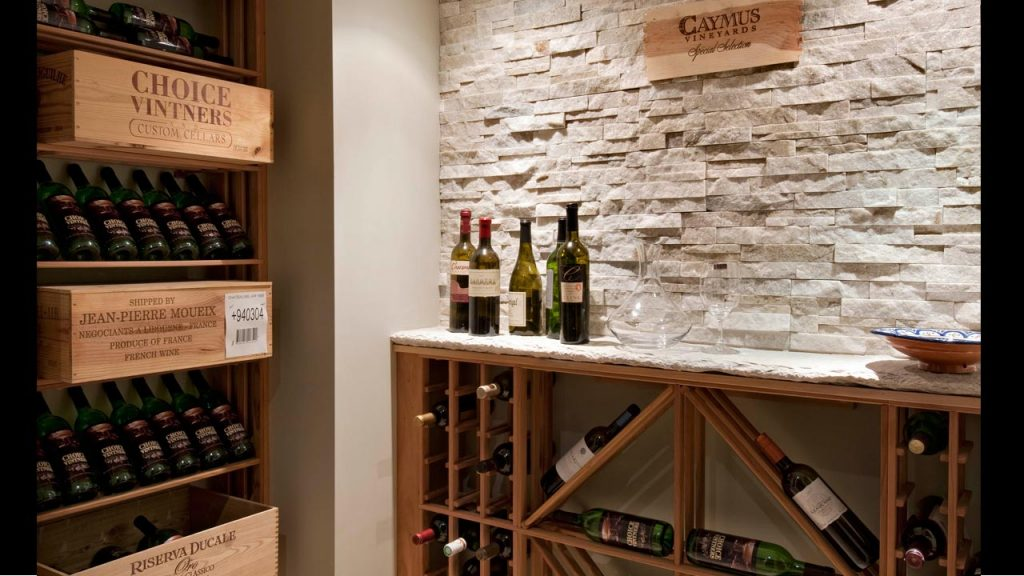 Wine cellars have a romantic association to them that sparks a lot of interest. This is particularly true when the cellar has been outfitted to capture the attention of everyone who enters.
This stacked stone accent wall gives a nod to the subterranean stone wine cellar of old, but here it is paired with clean lines and a modern aesthetic.
3. Updated Bathroom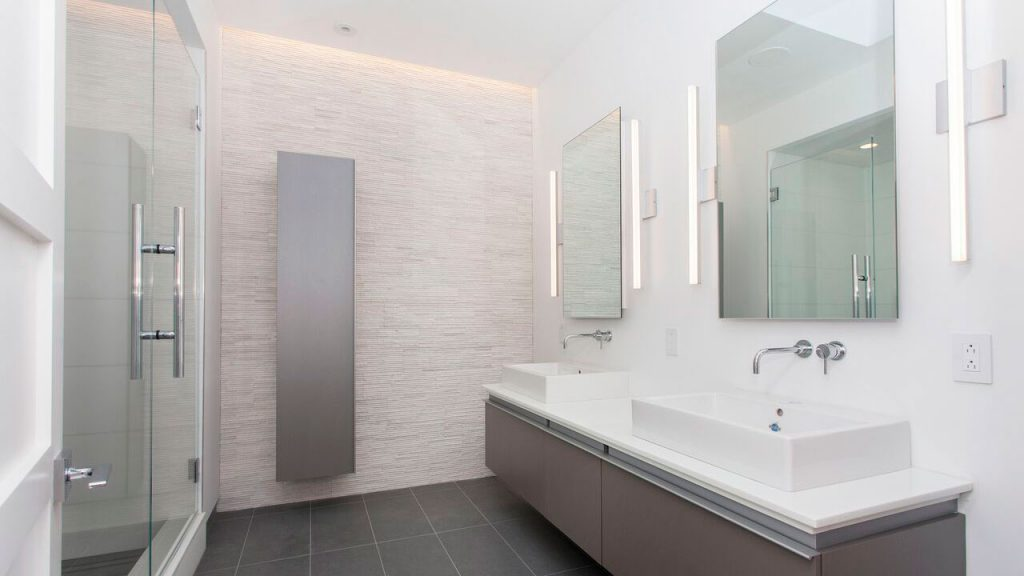 Natural stone is the classic material used for centuries as a durable and beautiful for bathroom surfaces. It can just as easily fit into an ultra modern sleek design with an ultra-thin stone veneer. Here pure white quartzite stone veneer spans a wall from inside the shower and out to the opposite wall. The subtle texture and sparkle of the stone add depth and interest to the ultra clean and monochromatic design.
4. Wrapped Wall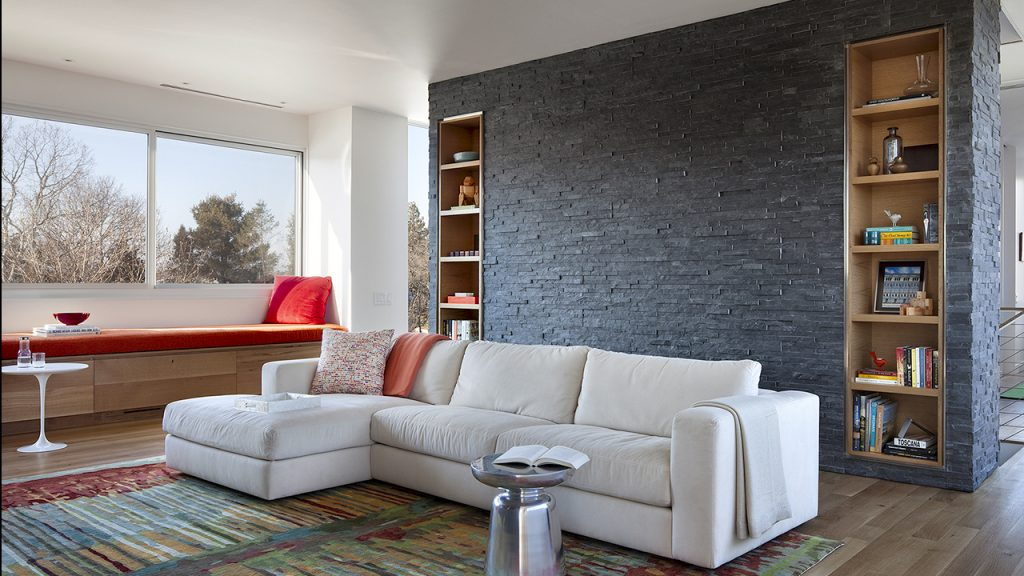 Have a large or thick wall that divides two rooms? Consider wrapping it in natural stone veneer panels to create a dynamic appearance. This charcoal-colored wall is inset with bookshelves for added function and brings some depth to the interior design. Situated near a window, it also adds contrast to the room, reflecting just enough light to keep from getting too dark, while still adding gravity to the room.
5. Lit Bathroom Wall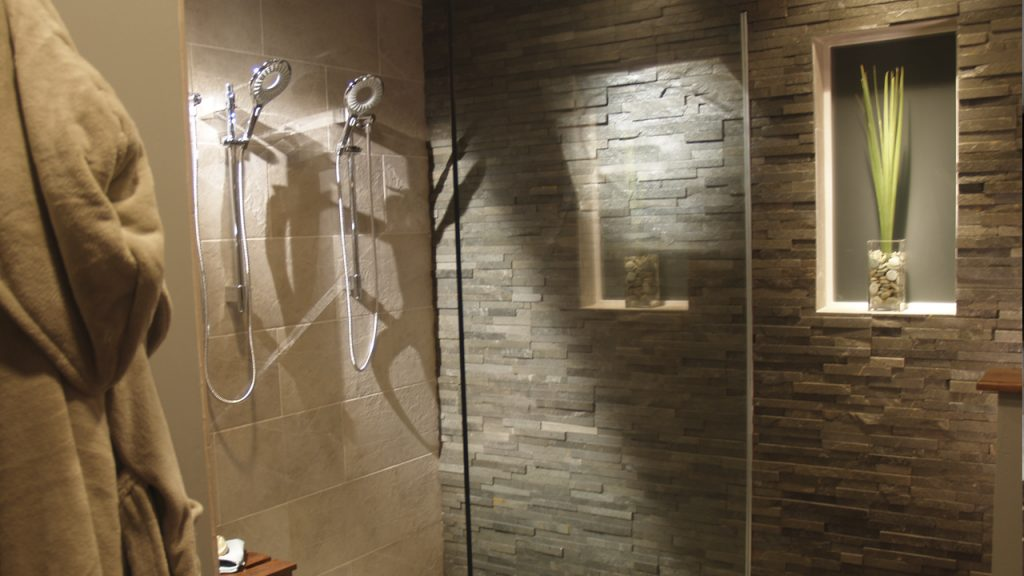 One of the unique things that stacked stone panels can bring to a room when used as an accent wall is the depth the different pieces of stone can bring. A flat accent wall done in paint or wallpaper may have interest, but it lacks the additional complexity that stone can bring.
In this case, strategically placed lights in the room highlight this effect, casting the stone into shadow in varying amounts, which brings additional warmth and interest to the room.
6. Dual Textures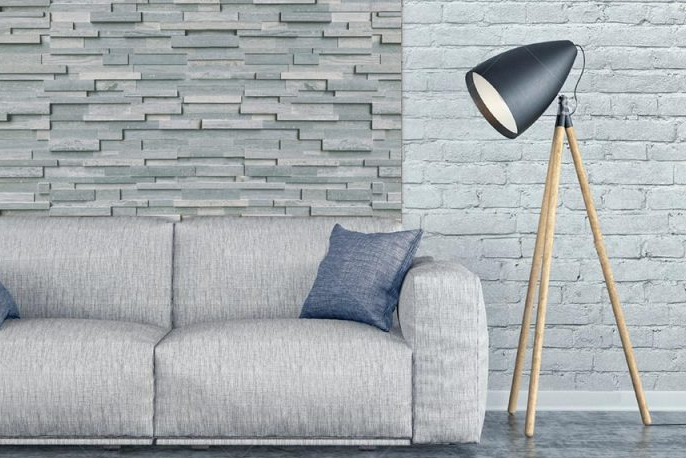 Brick walls are common features in lofts, camps, and other unique styles of home. Where they end, however, plain drywall often leaves the room feeling a little flat. This room solves that problem by using a honed stone accent wall butted right up against the brick.
The dual textures of the two materials add even more interest to the room, while the light and dark tones add to the color scheme.
7. Double Accents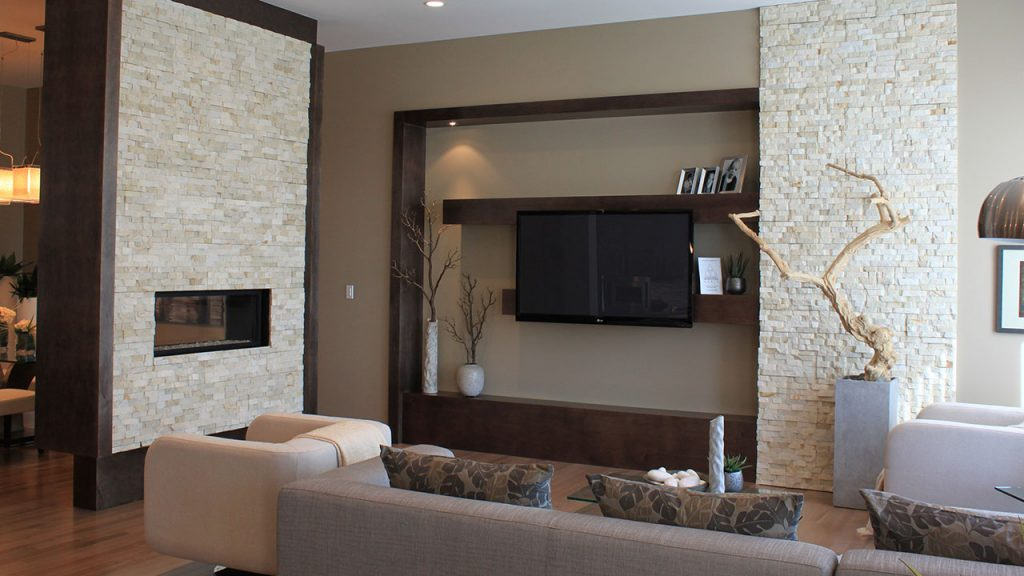 Don't have one large wall, or have a lot of smaller sections in one space that could use a pick-me-up? Consider splitting up your accent the way that this room did.
These chiseled stone accents add balance to the room's design. Because the fireplace and the TV already offer dueling focal points, the stone helps bring things back into perspective, unifying the room and creating a cohesive design.
Dress Up Your Home with Stone Accent Walls
Stone accent walls can add more than just interest to a room; they add warmth, depth, dimension, and design as well. If you have a room in your home that could use a boost, consider adding natural stone veneers as a way to get the job done.