Foundation Collection Tijara Quilt Patch Suede Grey Tile
Foundation Collection Tijara Quilt Patch Suede Grey Tile
Item #504102-C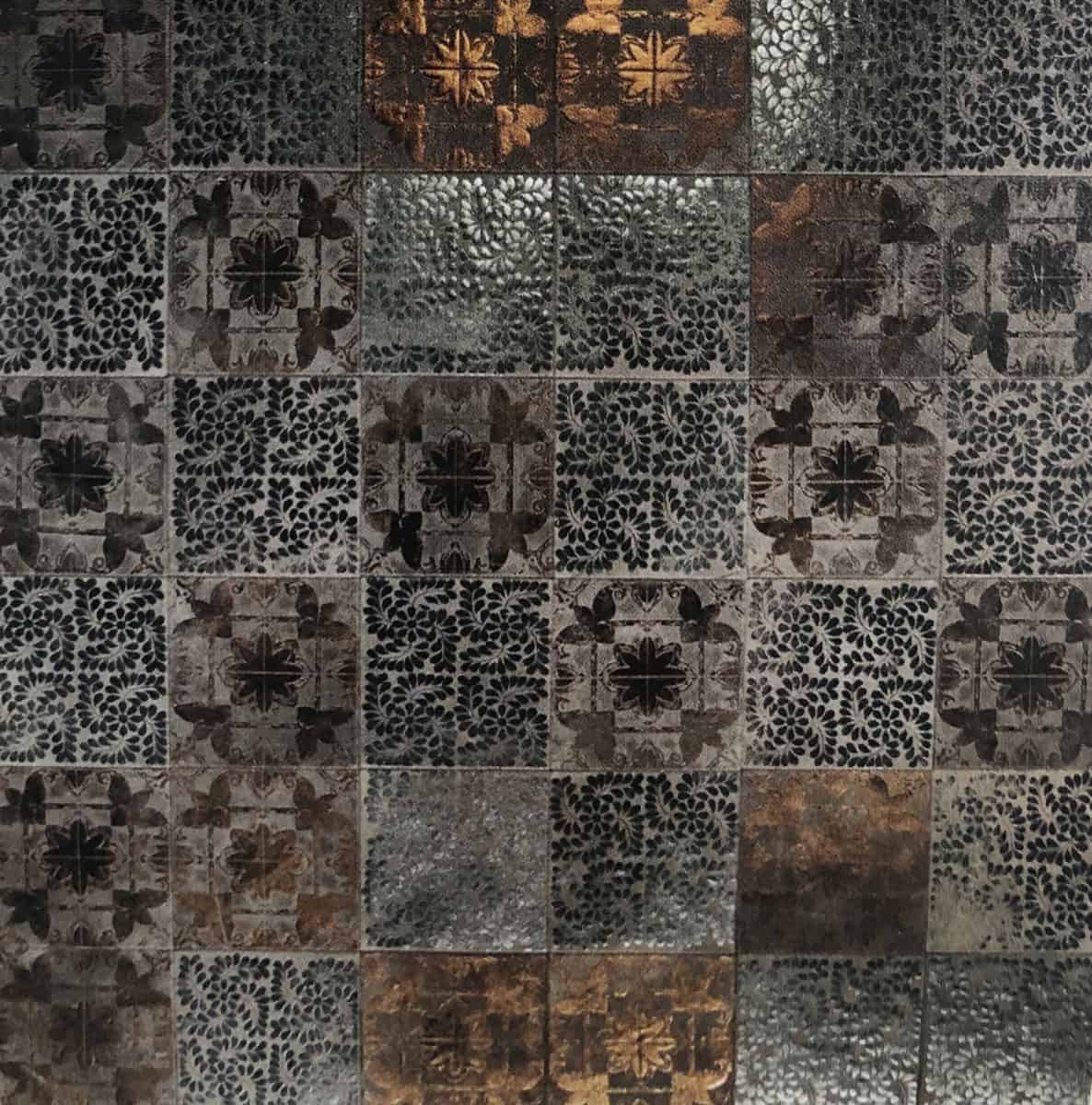 Boutique Collection. Small batch inventory.
Tijara Quilt Patch Suede Grey Tile is composed of individual tiles which can be arranged into countless unique combinations. Each tile has a unique pattern foil stamped onto genuine leather. The patterns are inspired by the intricate designs of sari fabrics.
During installation, handle tile with care to prevent marring the surface. Tempered Leather tile is heat sensitive and not appropriate in areas where its surface will exceed the ambient room temperature.
Bostik Grip N Grab
Bostik Grip N Grab or similar
Finish your project with
You may also like