Flora Series | 8" x 8" Cement Tile
Flora Series | 8" x 8" Cement Tile
Item #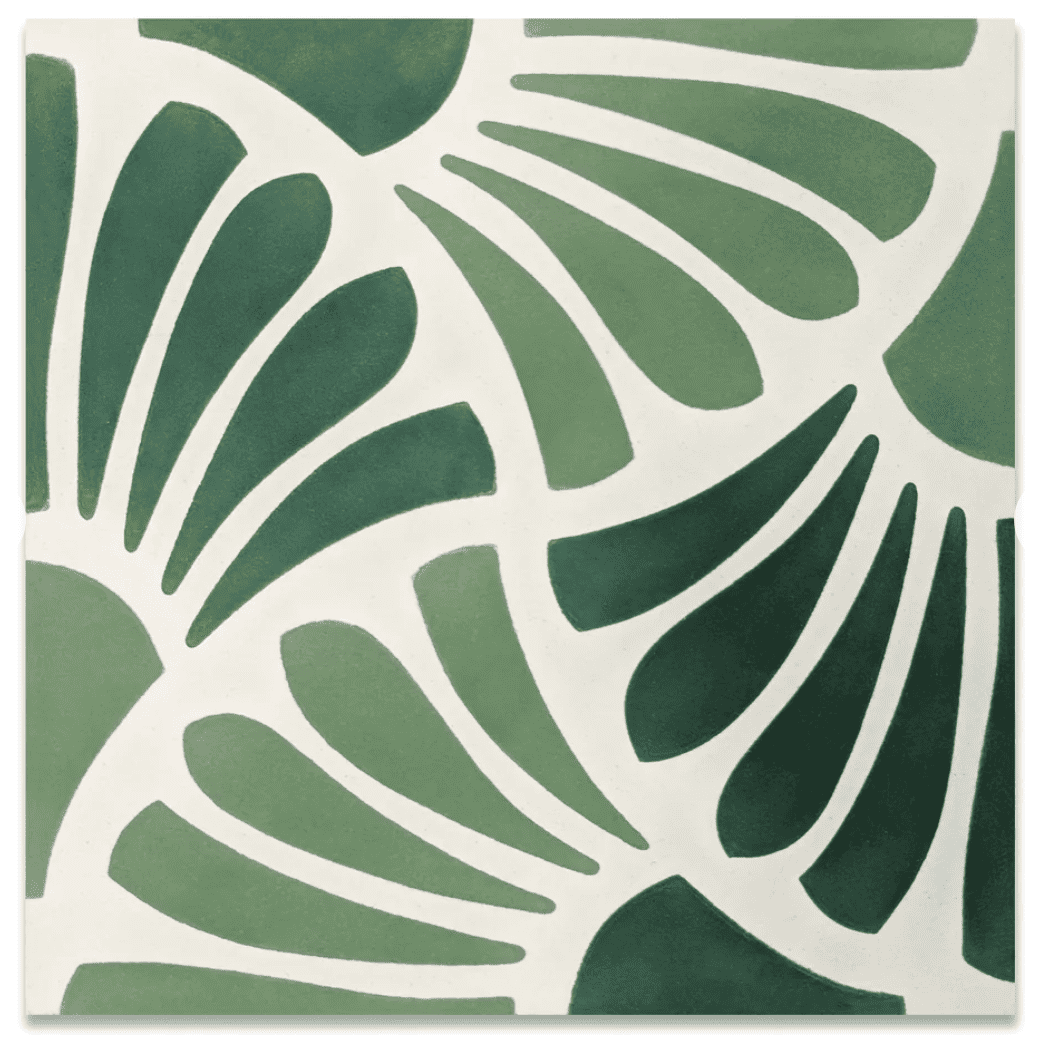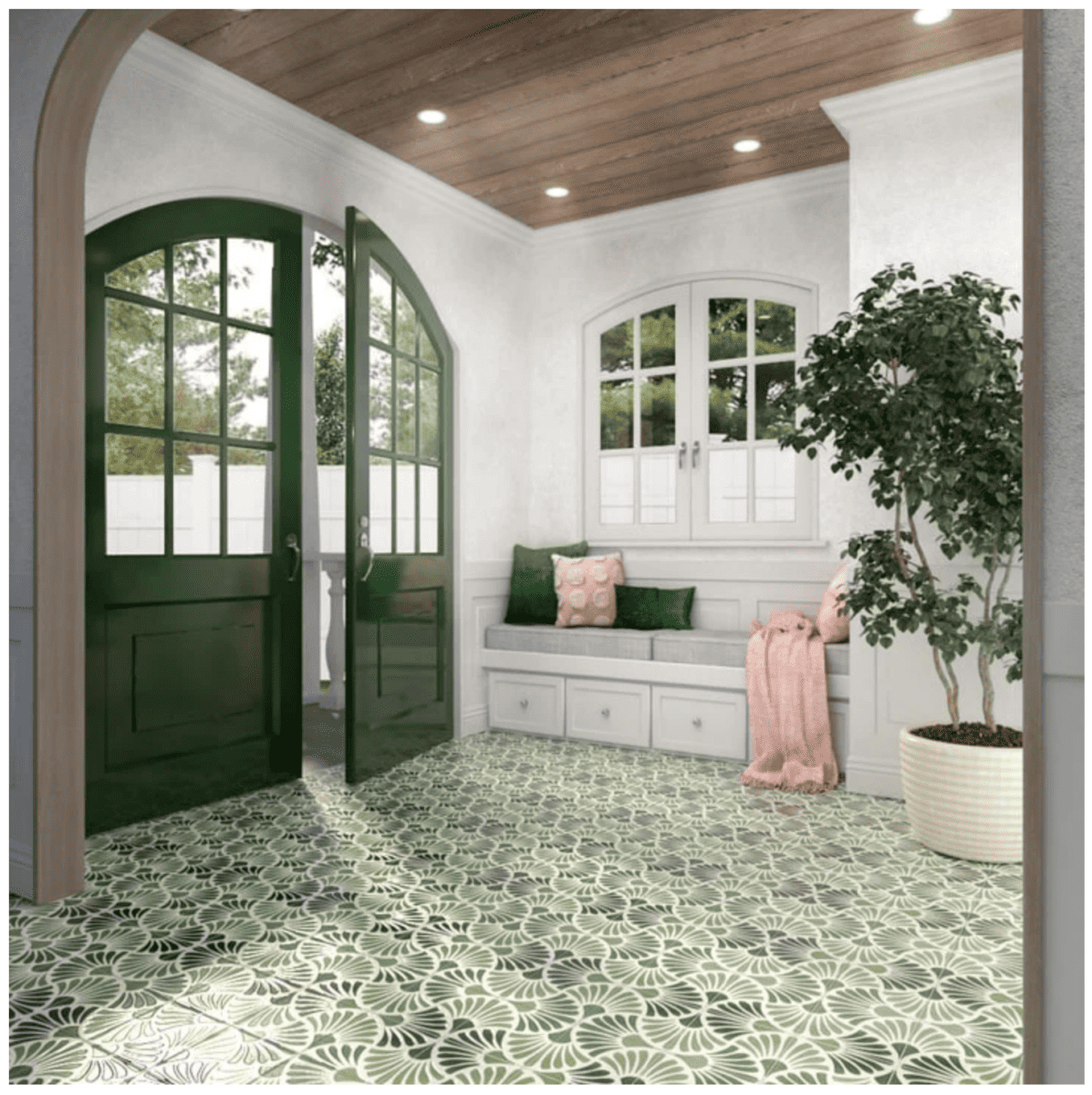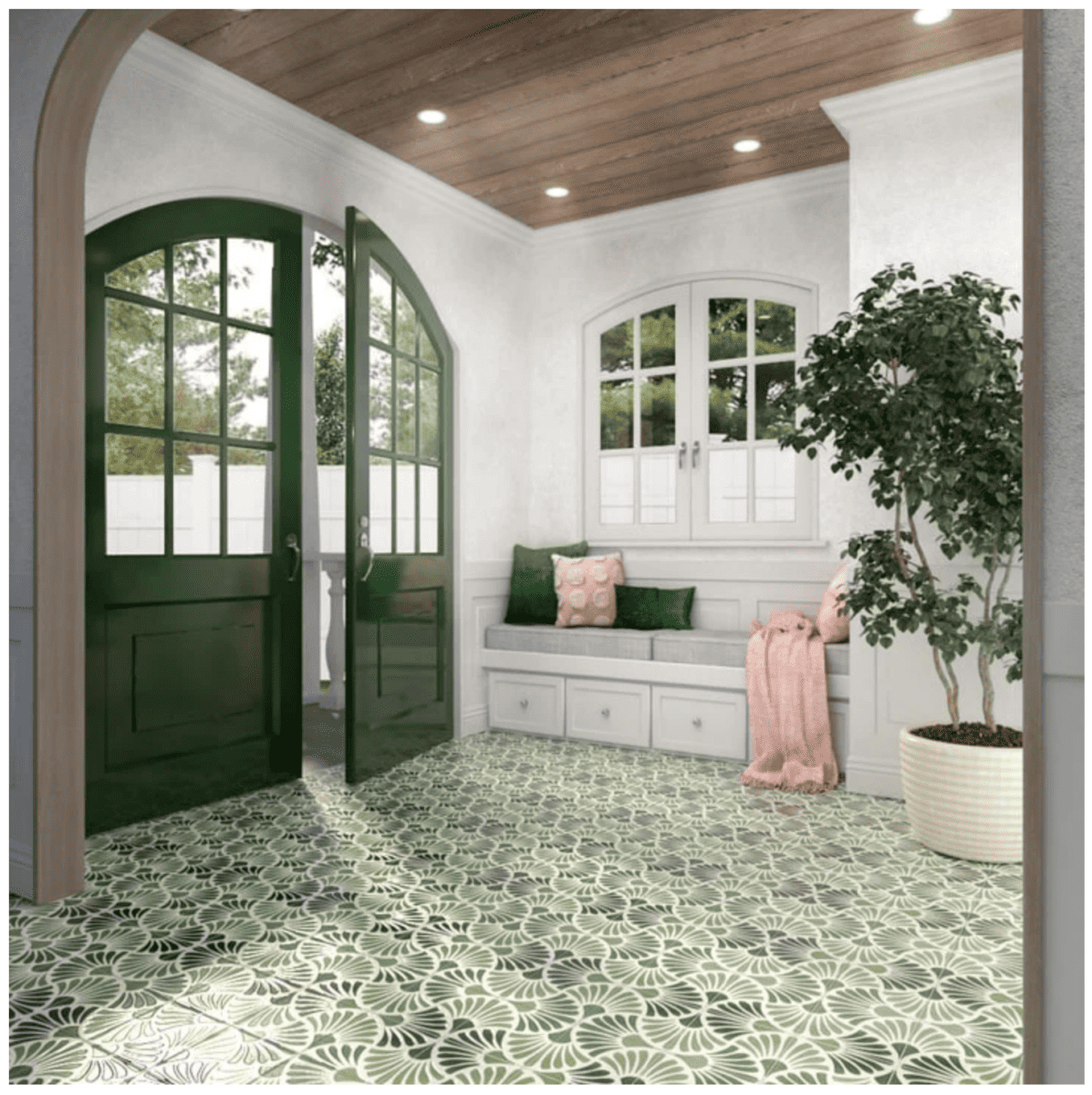 Pleasantly floral and slightly whimsical, our Flora 8" x 8" Cement Tile is a simple way to add springtime foliage year-round. This pretty pattern is now available in 5 variations. Make a statement in an entryway floor, kitchen backsplash, bathroom floor or backsplash and anywhere a bright interesting pattern is needed.
Made with extra fine Portland cement powder, our tiles exhibit crisp patterns devoid of fuzziness, blurriness, or any chipped edges. Each tile is stamped with a signature LiLi logo on the back so you can rest assured you're getting the real deal.
Handmade from start to finish, each 8" x 8" Cement Tile is delicately crafted with highly pigmented cement to ensure an ultra-vivid result. Once dry, our tiles undergo a strict quality control procedure before being packaged up and shipped to you.
If you love beautiful colored tiles check out our Vibrant colored collection of products.
Our Instagram page is a great resource for project ideas.
Size – 8" x 8" x 1/2″

Tiles are sold in boxes of 12, each box is 5.33 sqft
Flora 3- White 1000, Black 2000, Sophisticated Gray 2005
Flora 4- White 1000, Dove Gray 2013, Golden Yellow 7004
Flora 5-White 1000, Jean Blue 4011, Navy Blue 4012
Flora 6 -White 1000, Beige 1004, Plum Purple 8001
Flora 7 -White 1000, Jade Green 3005, Emerald Green 3033
During installation, handle tile with care to prevent marring the surface.

Use a Non-Acidic, non-abrasive cleaner.