Gilded Frost Ledgestone Corner
Gilded Frost Ledgestone Corner
Item #WSCR-AFN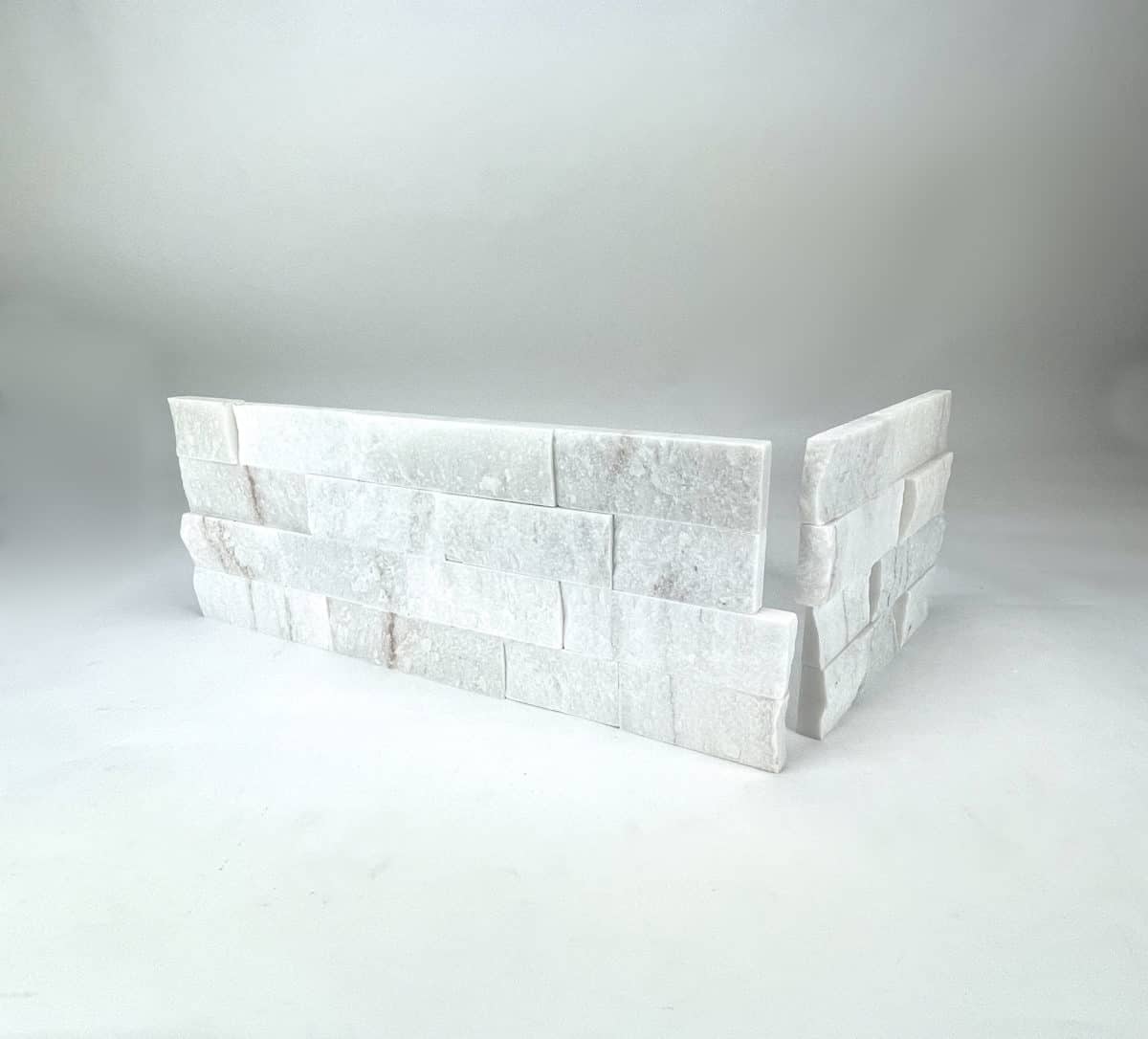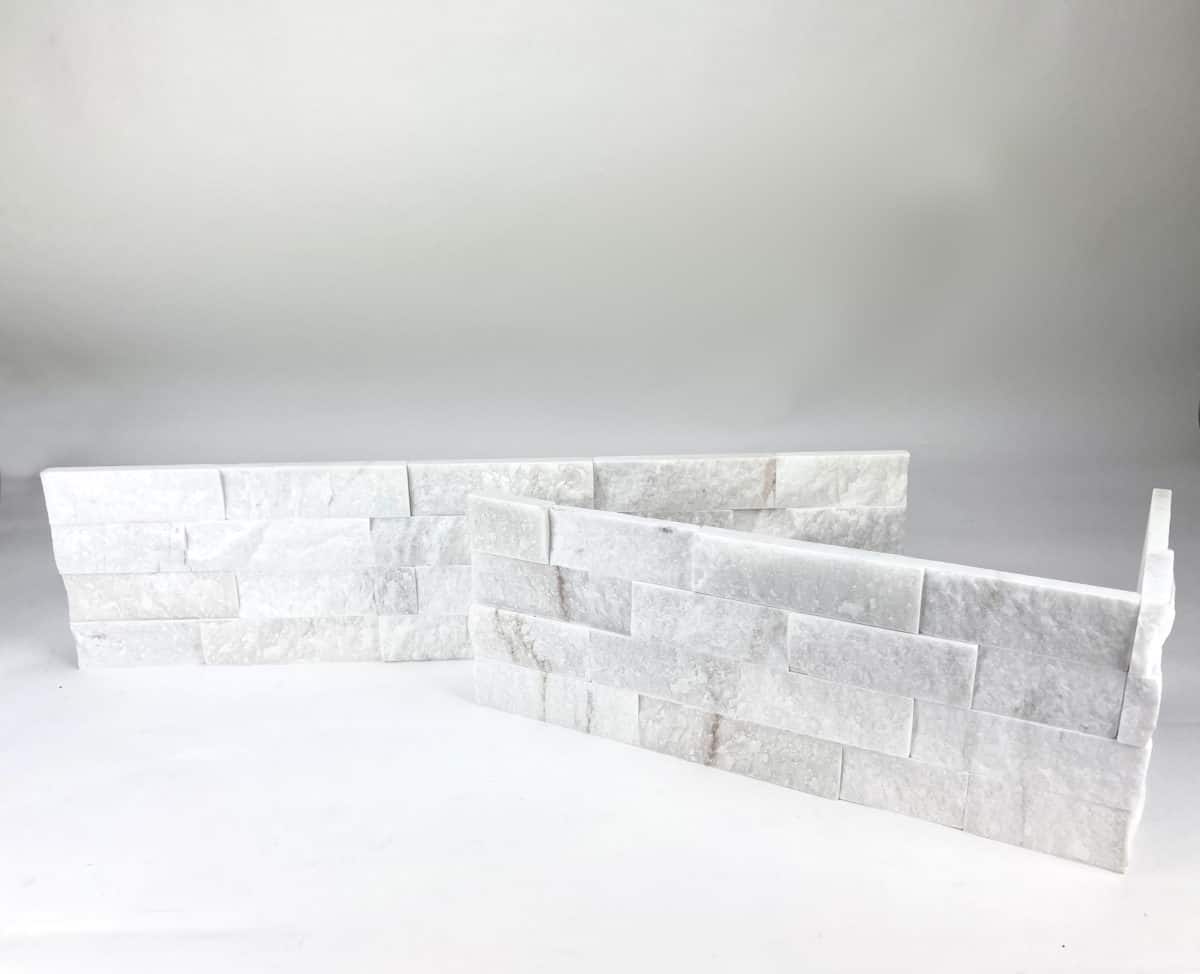 Gilded Frost Ledgestone marble corners pair beautifully with our Gilded Frost Honed Panels. This classic white marble is brought on-trend with veins of gold bringing a subtle warmth to this traditional look.
The Realstone Gilded Frost Collection with panels, corners and tiles, provides a full solution where all pieces from floor to walls are made of the same gorgeous natural stone material for a beautiful match. Explore the entire Gilded Frost Collection Here>
• VOC free • ISO 9001 compliant components

• +- 2mm size variance • +- 1lbs weight variance • tight color range • lack of gaps between stone pieces • no adhesive seeping to front of panel • properly packaged for portability and protection
Interlocking pcs 6"x10", 6"x14" | .5 lnf sq. ft.