Silver Alabaster Shadow Thin Corner
Silver Alabaster Shadow Thin Corner
Item #WSCR-SLVABT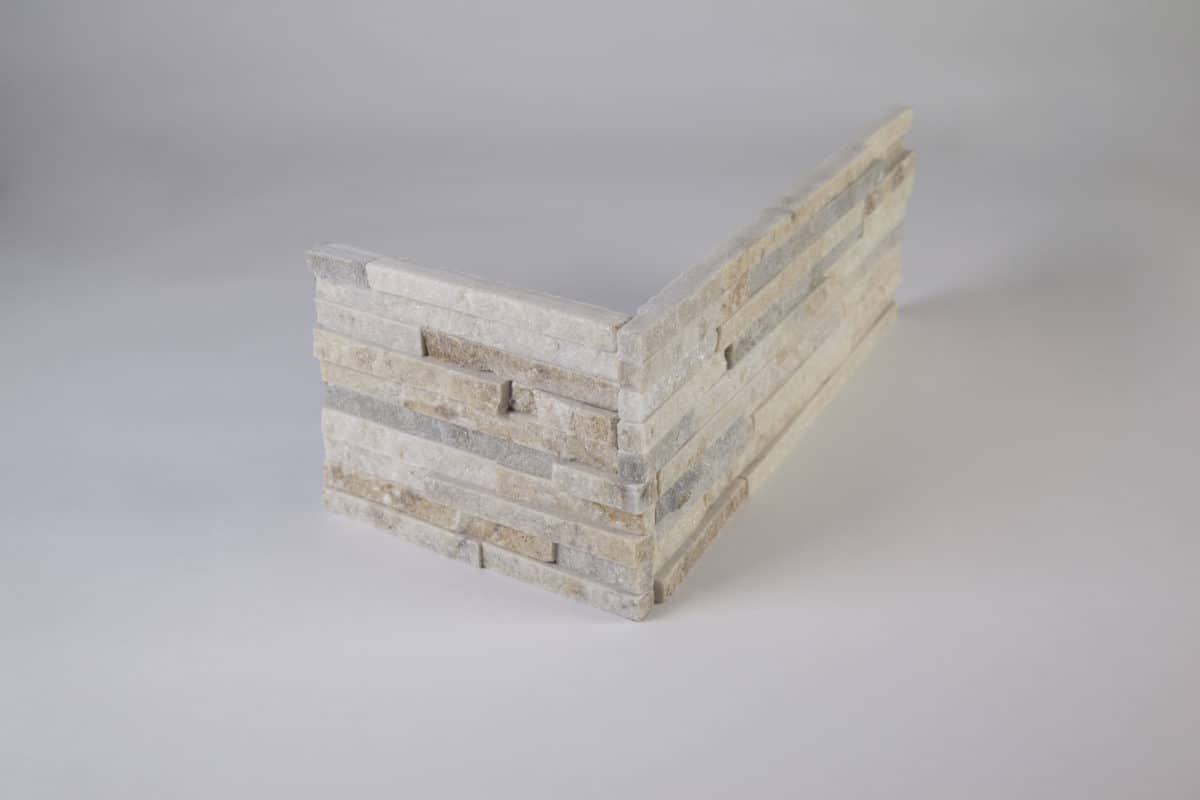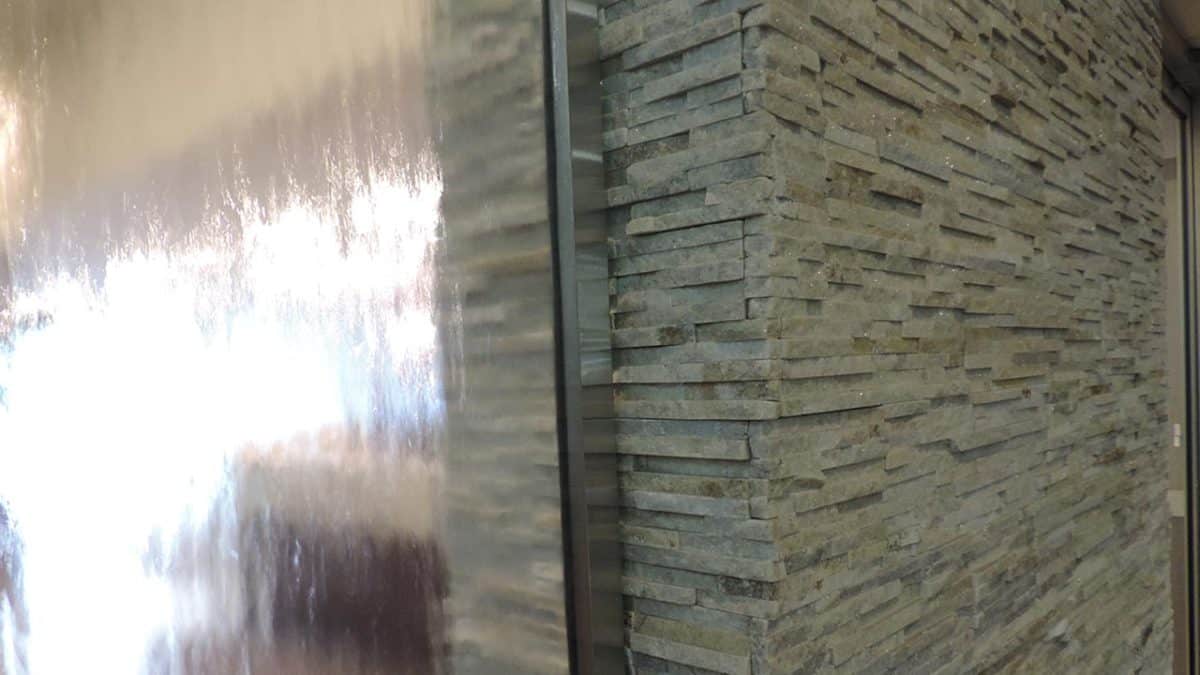 Thinstone corners come in two fingered pieces and interlock to form an inside or outside corner. Thinstone panels are the most contemporary of all Realstone™ collections. Slate, quartzite or sandstone are cut into ultra-thin slices to form each panel. Silver Alabaster is available in a split face Ledgestone finish, smooth Shadowstone, and Thinstone, a unique angled cut profile. The slim pieces of stone blend together into a texture-rich surface, bringing depth and refinement to any project.
Silver Alabaster natural stone panels are a texture-rich multi-hued product. Combining both warm and cool shades of Quartzite and subtle sparkle, Silver Alabaster easily fits in any decor.  The full line of products in the Silver Alabaster color makes it a dream to work with where multiple surfaces are part of the installation. Check out the matching Corners and ends or the full Silver Alabaster collection.
The Realstone System is a jointless, dry-stacked installation where panels and corners fit tightly together without grouted joints. A polymer modified mortar and full coverage is advised. Always follow your local building codes and best practices from TCNA. For installation products refer to our resource page at www.resources.com visit www.resources.com.

No Alkaline or Acid based cleaners should be used on natural stone. Use PH neutral cleaning products only. For sealing and cleaning products refer to our resource page at www.resources.com
Natural Stone Care and Maintenance Guide
Installation Guide: English
Best Practices and Maintenance
• VOC free • ISO 9001 compliant components

• +- 2mm size variance • +- 1lbs weight variance • tight color range • lack of gaps between stone pieces • no adhesive seeping to front of panel • properly packaged for portability and protection
Interlocking pcs 6"x8", 6"x16" | .5 lnf sq. ft.