Bluestone Porcelain Pavers
Bluestone Porcelain Pavers
Item #Blue-1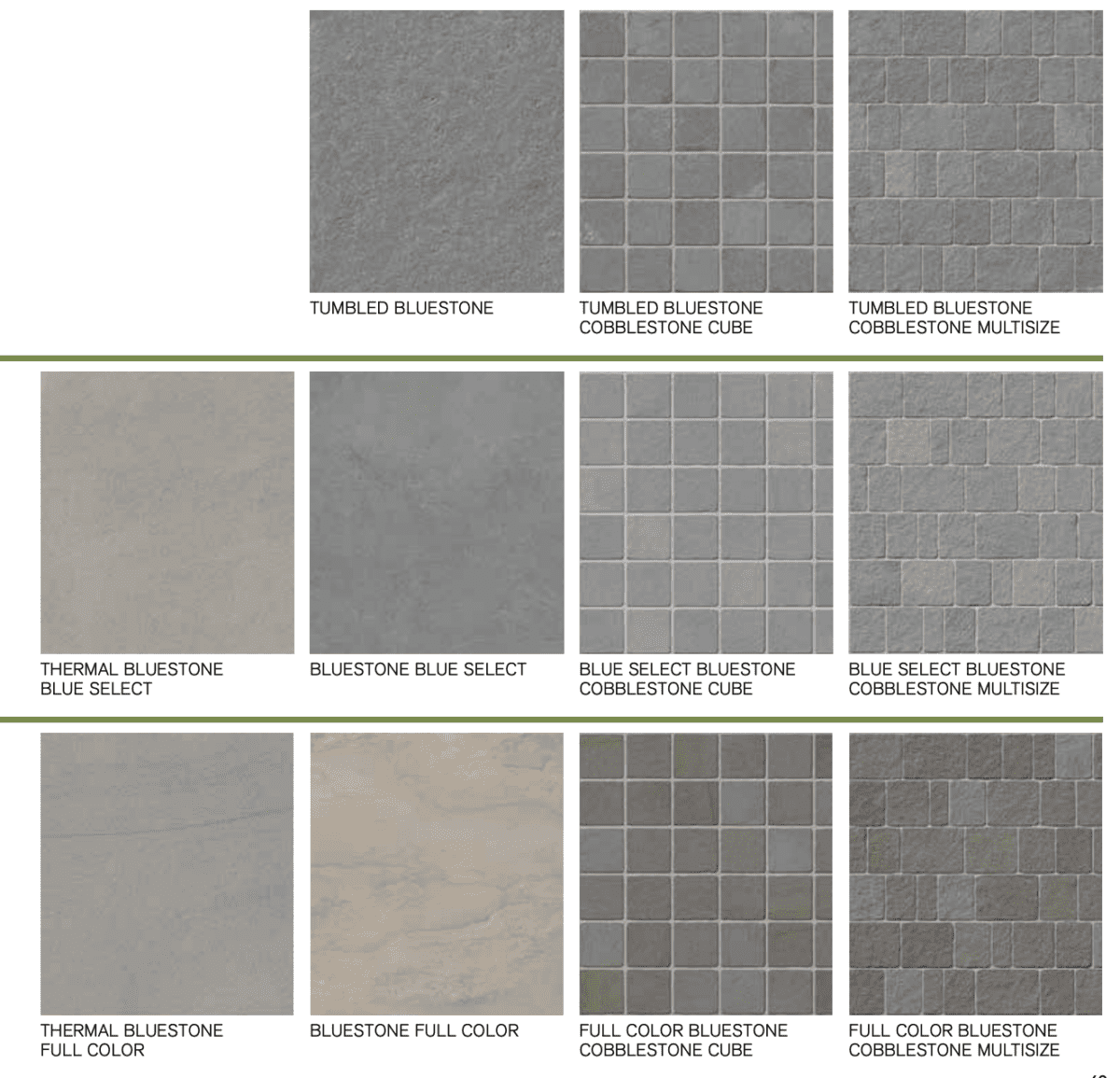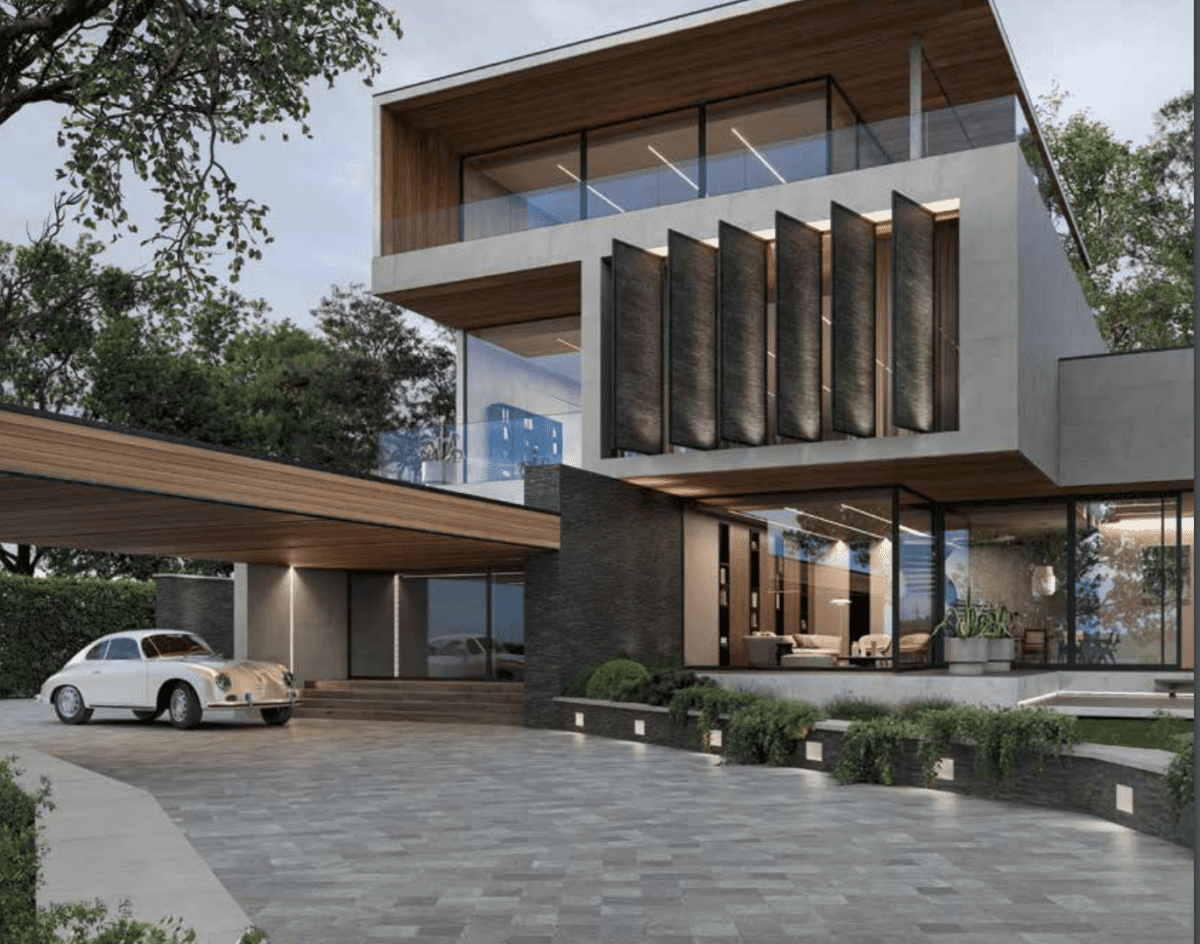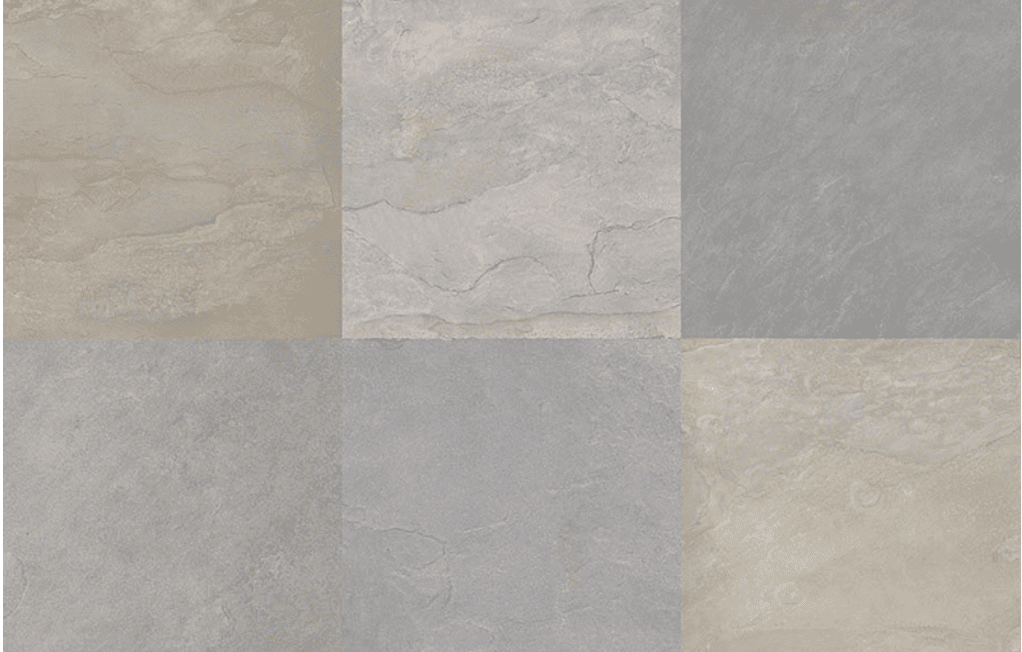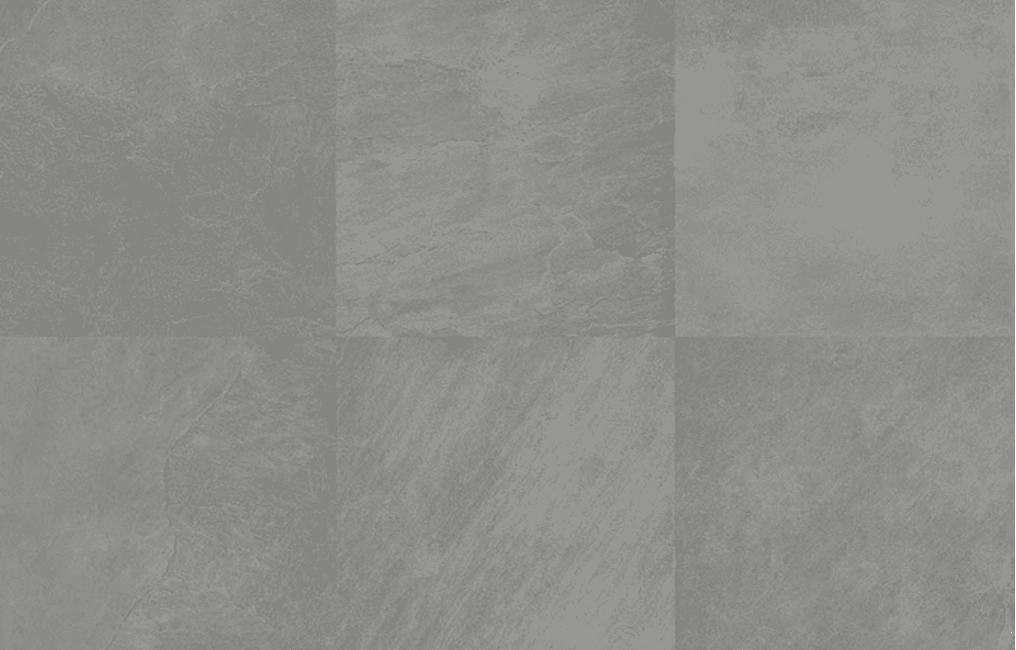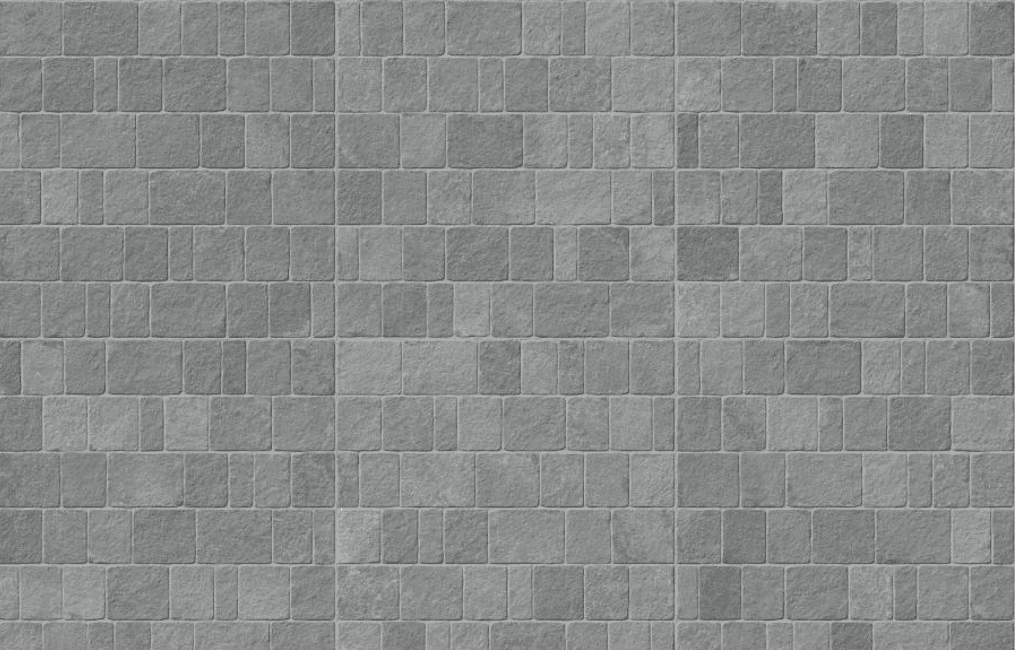 Porcelain pavers are inherently slip resistant and impervious to chemicals, salt, fading, or scratching. Free yourself from having to commit to yearly sealing practices, porcelain pavers will never fade or need sealing! Simply pressure wash your way to a newly installed look any time you want. Moss and mold also won't be an issue, they too can easily be cleaned off without fear of streaking. The ultra-realistic surface is physically bound and can not fade or be removed.
Our Bluestone series explores the most exceptional and defining traits of the Pennsylvania native bluestone, such as the Blue Select color, known for its uniform and intense gray-blue shade, or the Full Color alternative, where polychromies and dynamic design meet to create an array of combinations.
Bluestone Design Project also revisits the prestigious Tumbled design, breathing new life into a historical pattern and the Cobblestone variant, enriched by infinite multicolored nuances.
Size options range from the standard 24"x24" size to 12"x24", 24"x36", 24"x48", 12"x48" and 12"x12".
The antiqued Tumbled finish is available in the 9"x9" and 9"x18" versions, while the Cobblestone model comes in the traditional Cube pattern or in the unique Multisize variant.
Porcelain Paver Finishes
THERMAL
The result of a high-grade flaming process grants the tile its refined, rough textured surface.
NATURAL CLEFT
The traditional, natural split-stone finish, highlights the stone's uniquely layered structure.
TUMBLED
A prestigious finish that lends the surface its distinctive antiqued look, cherished for its rugged yet elegant nature.
24"x24",12"x24", 24"x36", 24"x48", 12"x48", 12"x12", 9"x9", 9"x18" | sq. ft.